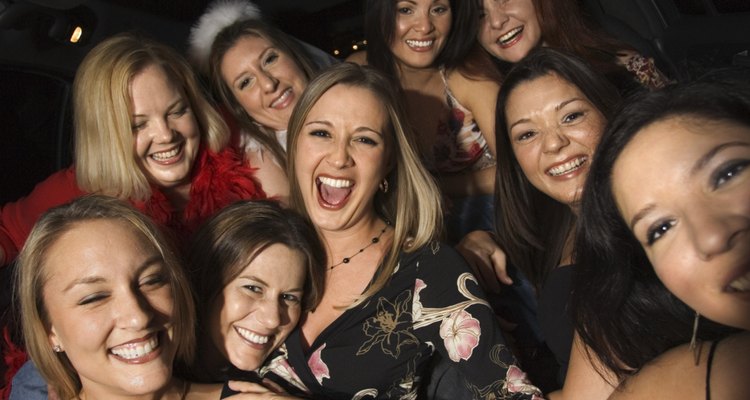 Thinkstock/Comstock/Getty Images
Knowing how to cancel a bridal shower can mean the difference between a tasteful or a testy termination. Telling invitees that a bridal shower is canceled can cause a sense of intense disappointment, especially if the wedding is cancelled. Alternatively, saying nothing about the need to cancel before it's too late will result in confusion, frustration and misunderstanding between you and your guests. Stay on the up and up and cancel your shower with class and style to maintain the support of the friends and family who were invited.
Draft a short message as soon as the cancellation is decided. Introduce the message with a regret to inform the invitees about the need to cancel. Include a tentative or certain date for a subsequent party or event, if any. Avoid providing personal details about why the cancellation is taking place to keep the message cordial. Including details may inadvertently offend a recipient of the message or further complicate cancellation matters. State that any and all gifts that have been previously presented to the bride-to-be will be returned as soon as possible. End the message with your thanks and gratitude for the love and support of family and friends. Skip to step three if there is no time to send cards.
Compose the final draft of your message. Make enough copies for each invitee. Paper clip a copy of the printed message inside a "Thank You" card or handwrite the message into the body of each card. Put the messages in the envelopes and send them to the invitees as soon as possible.
Send the final draft of you message within the body of an email if time is of the essence. Follow up with individual phone calls, if necessary, if you feel the need to provide additional details on the cancellation. Ask a few close friends or family members help you make the phone calls, if you like. Provide only enough information that is necessary for each invitee and remember to thank them personally for their love and support.
Send back all previously received bridal shower presents to the respective gift-givers. Include a short handwritten note with each gift stating your thanks. Avoid providing details of the cancellation in the message.
References
Writer Bio
Jeffery Keilholtz began writing in 2002. He has worked professionally in the humanities and social sciences and is an expert in dramatic arts and professional politics. Keilholtz is published in publications such as Raw Story and Z-Magazine, and also pens political commentary under a pseudonym, Maryann Mann. He holds a dual Associate of Arts in psychology and sociology from Frederick Community College.
Photo Credits
Thinkstock/Comstock/Getty Images