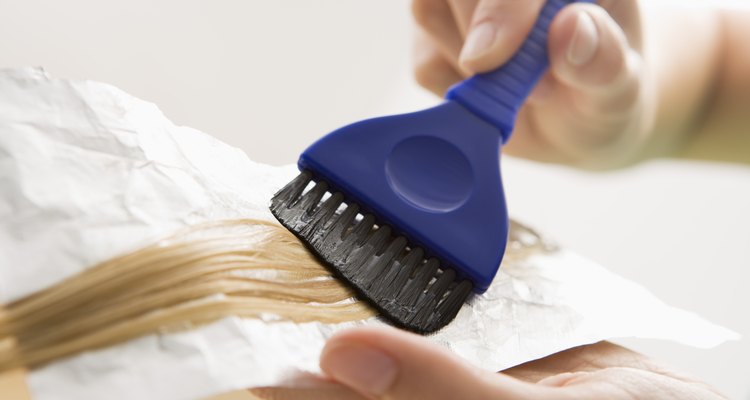 BananaStock/BananaStock/Getty Images
Hair extensions create thickness and length in short or thin hair. Choosing their color is just as important as extension placement on the scalp. Attaching unmatching hair extensions to hair gives the appearance of fake hair. The extensions must blend for the most natural appearance. Using two different colors of hair extensions ensures that hair will look natural. Several techniques are used with the different colors of hair for proper blending.
Choose a color that matches your current hair color. Select another color that's one shade darker or lighter than your current hair color, using a hair color chart.
Select two-tone reversible hair extensions if you don't want to order two separate colors. The two-tone reversible highlights come with two hair colors. One side of the hair weft has a lighter color with a second, darker low-light. The reverse side of the hair weft has colors that coordinate to the opposite side, but the darker color is the main color, and the lighter color is used as a highlight.
Alternate clipping in hair wefts in the two different colors for a highlighted effect. For example, place the large darker hair weft near the nape of your neck. Then clip in the lighter color above the darker one. Keep rotating colors until the hair wefts are installed in the hair.
Clip in darker-colored hair wefts toward the bottom half of the head and lighter-colored hair wefts toward the top. This will give the hair a natural appearance, since natural hair is lightened by the sun, while hair underneath is darker.
Alternate each side of the hair weft if you choose to use reversible hair extensions. Start with the highlighted side at the nape of the neck. Clip in the low-lighted side on top of the highlighted side. Continue rotating each side until all extensions are clipped in. Alternating the sides blends the hair best.