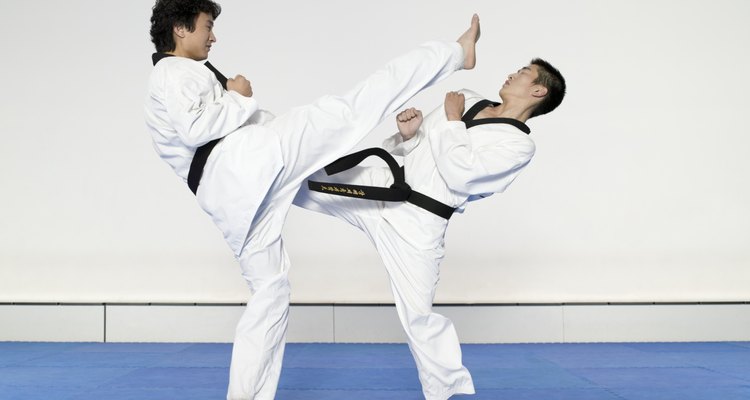 Image Source/Digital Vision/Getty Images
Many martial arts programs operate on a limited budget, and fundraising can provide the money necessary to hold classes, events, and sessions throughout the year. As you plan fundraising events, consider how you can reach out to people in the community and raise awareness about your organization while raising money.
Zen Workshop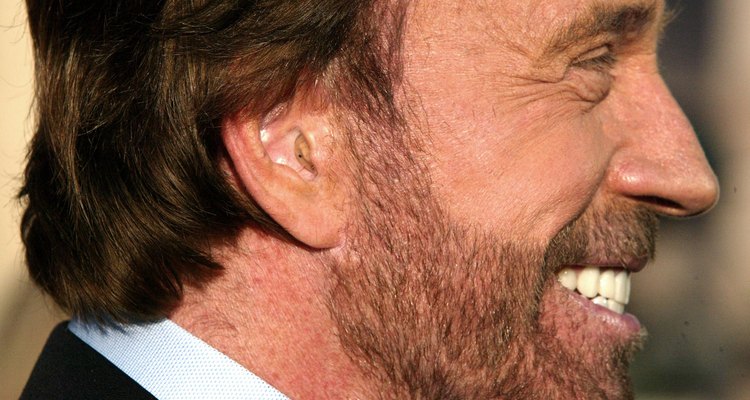 Frazer Harrison/Getty Images Entertainment/Getty Images
Because many martial arts are based on a Zen philosophy, you can hold a lifestyle workshop to communicate the central principles as a fundraiser. Ask your teachers to lead classes or bring in a famous martial artist. Choose topics that are accessible to the average person who is interested in living a more balanced life or learning about martial arts. Topics might include applying martial arts principles to everyday life, an introduction to various martial arts, or finding balance in stressful times. Include a physical component to each class to get participants moving and more comfortable in each other's presence.
Kick-A-Thon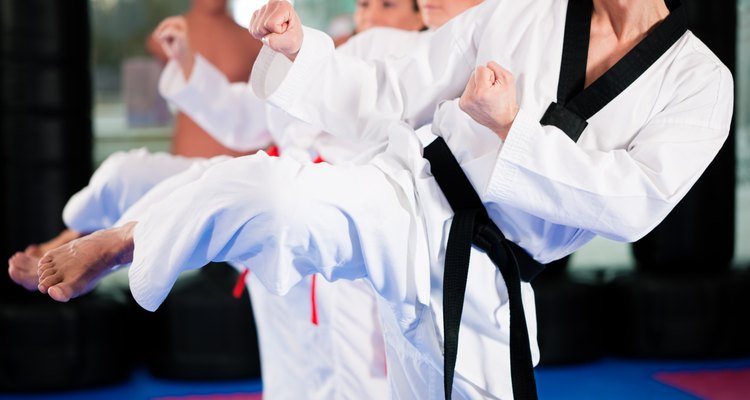 kzenon/iStock/Getty Images
For an entertaining fundraiser, hold a kick-a-thon. Choose a time before another sporting event, where a large crowd will be gathered, and plan the event for half time or between quarters. Ask your martial arts class members to get pledges from family and friends based on the number of kicks they can do in a specific time limit. Offer entrance to people in the crowd with a sign-up sheet before the game; they can pay a set fee to join in the competition to gain additional interest from the crowd. Wear your uniforms and put out a sign that says the name of your martial arts school to raise interest in the crowd.
Martial Arts Clinic
To bring the community into martial arts practice with a low-risk commitment, hold a martial arts weekend clinic. Recruit a martial arts master to give a two-day introduction to the practice and lifestyle for beginners. Bring in class members to assist and act as demonstrators, and invite the community. Consider making the event an overnight affair to enhance the feeling of community. Broadcast the clinic to local sporting groups, schools, historical re-enactors, and community groups. Charge a flat fee for the weekend.
Fight Night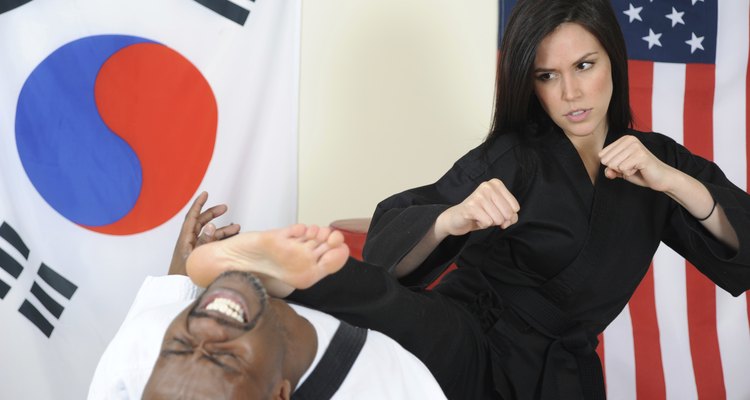 Gerville Hall/iStock/Getty Images
Show off your martial arts skills and raise money with a fight night. Invite members of your martial arts to schedule matches based on skill and make them open to the public. Create a festive atmosphere by setting up audience seating and encourage family and friends to attend. Choose fighters who will put on a good show, and use their photos on posters that can be put up around the community. Hold the event in a public space like a school auditorium and charge a fee for entrance.
References
Writer Bio
Elizabeth Smith has been a scientific and engineering writer since 2004. Her work has appeared in numerous journals, newspapers and corporate publications. A frequent traveler, she also has penned articles as a travel writer. Smith has a Bachelor of Arts in communications and writing from Michigan State University.
Photo Credits
Image Source/Digital Vision/Getty Images