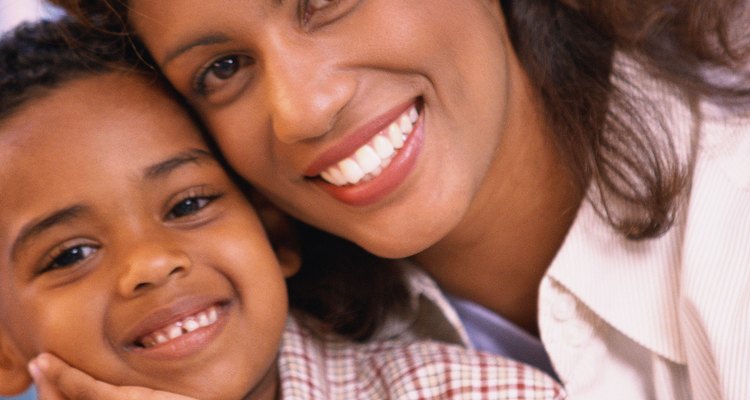 Stockbyte/Stockbyte/Getty Images
Booster clubs are member-run organizations that support other entities, such as schools, in raising money. If you are a parent on a school's parent and teacher board, or have a child that is involved in youth sports, you may be interested in starting a booster club with other parents. Booster clubs give parents the manpower to host fundraisers to benefit schools and other organizations. If you and parents you know are interested in starting a booster club, read about the requirements to ensure you are adhering to all the legalities.
Recruit parents to make up the booster club. Solicit fellow parents of the school or extracurricular activity to spark their interest in your booster club. Elect club officials to divide the responsibility among the club members. For instance, the person who spearheads the club can be the club officer, but you may also want to nominate members to act as treasurers, marketers or other representatives.
Discuss the mission of the booster club with the parents, and come up with a catchy mission statement. For instance, if the booster club will be to benefit a youth sports organization or team, this will impact the mission and mission statement, which would be different from a booster club that benefits a school.
Register the club with the IRS as a tax-exempt status, 501(c)(3). Fill out the necessary paperwork for filing as a tax-exempt organization. In addition, apply for an EIN, or employer identification number. The school has its own EIN, but the booster club, which is a separate entity, should obtain its own. The IRS website offers an EIN online application for convenience.
Incorporate the booster club. Research your state's laws on incorporating a non-profit organization. Incorporation can help protect the club with unanticipated legal matters.
Set up a business bank account for the club. The bank account should be initiated under the clubs EIN that is assigned by the IRS. The bank account for the booster club is used for all transactions, such as expenses for fundraisers and deposits for profits.
Make everyone in the club sign an informed consent form as an agreement to serve in the booster club. The form acknowledges that the volunteers are there under their own free will and recognize that they will not personally profit from the organization.
Discuss the annual budget for the booster club. Decide upon how much money each person in the club is willing to expense for start-up fees.
Maintain all documentation, such as EIN certificates, bank account information, consent form paperwork, meeting minutes, budgets and membership paperwork in a safe and organized manner.
Design a marketing strategy for your booster club. Think about ways to spread the word and attract more members who will pay the club a membership fee to participate. For instance, online marketing strategies could include building a club website or starting a social networking site.
References
Writer Bio
Kyra Sheahan has been a writer for various publications since 2008. Her work has been featured in "The Desert Leaf" and "Kentucky Doc Magazine," covering health and wellness, environmental conservatism and DIY crafts. Sheahan holds an M.B.A. with an emphasis in finance.
Photo Credits
Stockbyte/Stockbyte/Getty Images