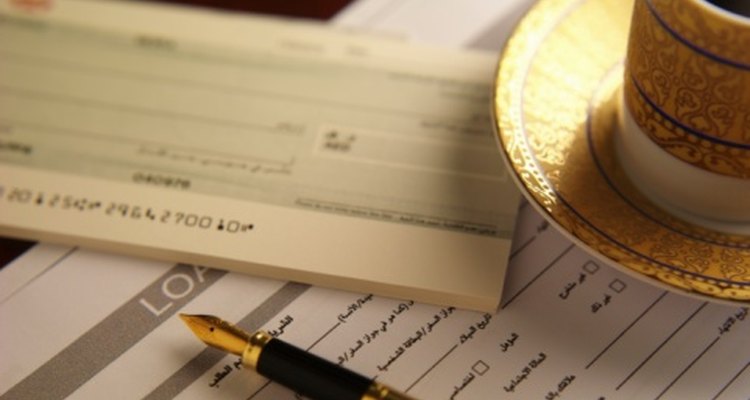 Do you need a commercial loan so that you can refinance your church, build additional space onto your church, or simply expand to a larger parking lot? There are many lending institutions that are ready, willing and able to help you meet your goals. You just have to be organized and properly prepared to apply for the commercial loan your church needs.
How to Apply for a Commercial Loan for a Church
Ensure that the church already has a governing board in place. Compile a list of the names for all individuals on the board of directors. The list should also contain the profession of each board member, along with their addresses.
Compose a resume for the senior pastor of the church. The resume should include the pastor's age, along with the salary amount he receives from the church. Gather together the church's bylaws and articles of incorporation. Provide verification that the church is recognized by the IRS as a 501c3 (tax-exempt) organization.
Organize the membership statistics for the church. For example, how many members does the church have, and how many average attendees each Sunday? What are the average giving records? List items such as the number of services the church has every week and how many employees the church has.
Retrieve all of the church's finance records and assets for the past three years as well as the current year. Provide a copy of the church's current budget. List all the real estate that the church owns. If you have loans that are outstanding from another source, provide the name and contact information of the lender, the loan number, and outstanding balance. Take pictures of the church facility and provide any appraisal information that you have for the church. Provide fire insurance information for your facility.
Specify what you will use the loan for. Will it be used to purchase more land, build a new facility, or to start a church day care? Document how much capital you already have on hand for your project. This should be money that has been earmarked specifically for your project, versus money that is used for something else.
Create a letter of resolution that is signed by a member of the board of directors. The letter of resolution will indicate the church's intent to pursue a loan with the lending institution, the requested loan amount, and what the loan will be used for.
Visit a lending institution that has a reputation for providing commercial loans to churches. Submit a commercial loan application. Take with you all of the information that has been gathered in steps 1 through 6.
References
Writer Bio
Faizah Imani, an educator, minister and published author, has worked with clients such as Harrison House Author, Thomas Weeks III, Candle Of Prayer Company and "Truth & Church Magazine." Her dossier includes JaZaMM WebDesigns, assistant high-school band director, district manager for the Clarion Ledger and event coordinator for the Vicksburg Convention Center.