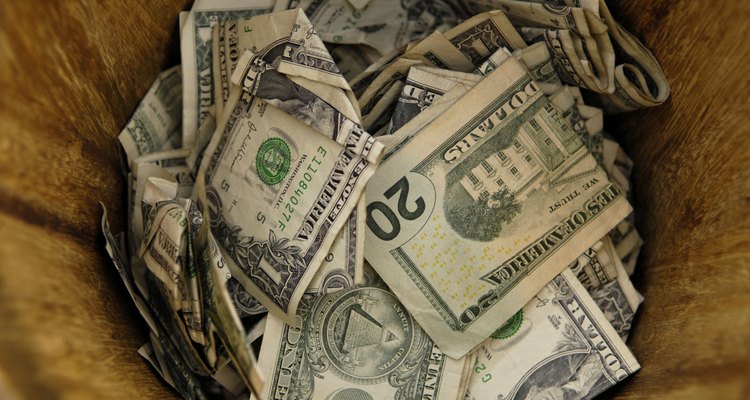 jose magana/iStock/Getty Images
Every established organization needs administrative support and organizational management. Churches are no different, and many meet their organizational needs through church auxiliaries. Some auxiliaries act as secondary bodies of the church and are essentially associations within the larger church organization. The main goals of the auxiliary are to assist in ensuring the viability of the church as well as to give members an opportunity to offer their service and leadership.
Interpret Church Administrative Policies
Church auxiliaries support the administrative policies of the church and provide interpretation of these policies through outreach activities and the distribution of literature. There are some auxiliaries that focus solely on church bylaws or the creation and distribution of the church bulletin.
Carry Out Administrative Tasks
Members of auxiliaries provide administrative support for the church. The administrative tasks could include collection and accounting of church offerings or answering the phone. The administrative assistance provided by auxiliaries are typically completed on a volunteer basis.
Encourage and Track Church Membership
Churches are membership driven. Although church members are not required pay to traditional dues, through tithes and offering, members support the church financially. The larger the membership, the more money the church may collect through offering. There are auxiliaries that are dedicated to increasing church membership and that may work to develop church practices that encourage individuals to join the church family.
Assist Church in Meeting Goals
Some auxiliaries' sole function is to help the church realize goals. If the church has a goal of acquiring a new location, there may be an auxiliary whose primary goal is to raise money to acquire the location. Members of these auxiliaries often have experience related to the tasks of the group.
References
Writer Bio
Kesha Ward has been a professional writer since 2010. With a Bachelor of Science in applied economics, she brings more than a decade of experience in public finance.
Photo Credits
jose magana/iStock/Getty Images