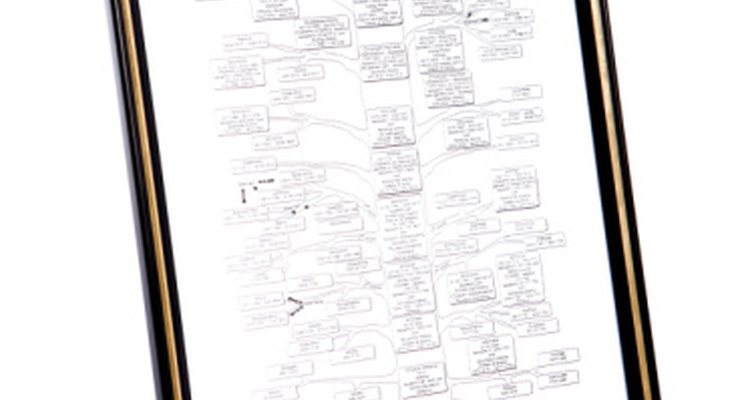 Thomas Northcut/Photodisc/Getty Images
Performing Japanese family history and ancestry research from outside Japan has many challenges. The biggest of these obstacles are distance and the language barrier if you don't speak Japanese. However, you can use Internet resources and references to assist in researching your Japanese ancestors from outside Japan.
Use the resources available in the United States to start searching for Japanese family history. Start gathering information about any of your Japanese ancestors that lived in the United States, such as birth date, Social Security number and date of death, using these resources.
Search the Social Security Death Index on the Internet for information about Japanese ancestors. This is a large database of U.S. citizens and immigrants administered by the Social Security Administration. It has the names, birth date, date of death, Social Security number and death location of individuals. Check various name spellings and possible misspellings for your ancestors. Keep in mind the possible "Americanization" that may have happened to your ancestor's Japanese names.
Look for interment camp records to find information about your Japanese ancestors. Search the National Archives.gov Internet site and look for the "genealogists" link. Find "The Japanese American Internee Files 1942-1946" to find information on ancestors that may have been detained. The National Archives site also offers military records for those who served with the U.S. armed forces, census records and land records. If you don't find information on your ancestors using the site, contact the National Archive Office and request it. Contact information is on the site.
Search for death records to find information on Japanese ancestors. If you know the place where the person died, the county clerk's office generally provides death certificate records. You can also search for obituaries in English and Japanese newspapers and online.
Research the genealogy site Family Search to find information on Japanese ancestors using sources from Japan. This database has links and information on Japanese cemeteries, churches, census records, courts, registries, immigration and genealogy research links. This is an English language site, but some of the information provided may be in Japanese.
Join some of the Japanese family research communities on the Internet to learn about studies and information on Japanese ancestry. These communities provide members with valuable leads and research information, to help you trace your ancestors for free.
Attend seminars on genealogy research for finding immigrant ancestors. The National Archives have training opportunities at various local branches. Search the National Archives Internet site and look for "genealogy training" to find classes in your region.
References
Writer Bio
This article was written by the CareerTrend team, copy edited and fact checked through a multi-point auditing system, in efforts to ensure our readers only receive the best information. To submit your questions or ideas, or to simply learn more about CareerTrend, contact us [here](http://careertrend.com/about-us).
Photo Credits
Thomas Northcut/Photodisc/Getty Images