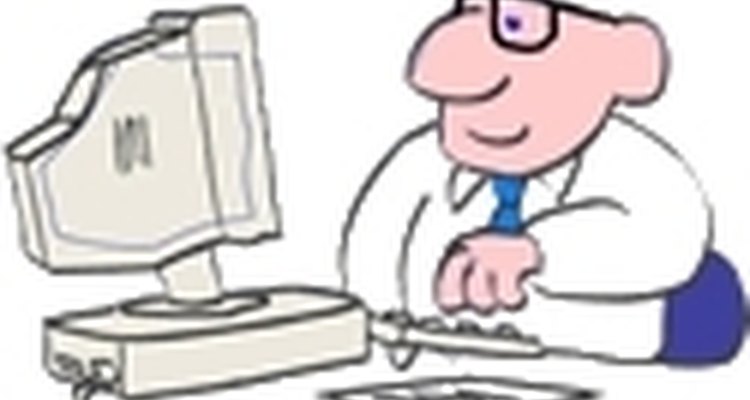 wpclipart.com
It's easier than ever for anyone to learn about their family history, thanks to the availability of DNA tests and online research tools. As people have begun to take advantage of these tools, genealogy – or the study of ancestry – has surged in popularity, creating a demand for free and easy ways to organize and access genealogical information.
If you've taken up genealogy yourself, you might be on the hunt for some decent charts or spreadsheets to help keep track of all the information you've gathered. Fortunately, ancestry forms and family trees are widely available for free download online.
Archives.gov
This website focuses on providing resources for genealogists, including charts and forms to help genealogists keep track of their findings. The site includes an entire page dedicated to blank charts and spreadsheets that are available for free download, including an ancestral chart and family group sheet. Simply click the listed hyperlinks and download the chart PDFs to get started.
Misbach Enterprises
This company is entirely dedicated to creating genealogy charts, for research purposes as well as aesthetically pleasing gifts and keepsakes. The company's website includes a page for free chart PDF downloads, which users can copy and reproduce in any frequency, as long as they don't make alterations to the charts' original designs. Misbach offers the following charts for free download:
Six-generation pedigree

Five-generation pedigree

Picture pedigree

Bowtie chart (separates maternal and paternal ancestral lines)

Kids chart (easy to read and fill out)

Family tree

Grandma's box (six-generation pedigree chart)

Six-generation fan chart

Race horse thoroughbred pedigree

Family group record sheet

The Baileys' Amateur Genealogy Website
This is a site designed by a couple studying their family, the Baileys, who immigrated to the United States around 1650. They have provided for free download a collection of genealogy forms that they use in their own research, including:
Family record sheet

Pedigree chart

Pedigree fan chart

General family relationships chart

Timelines

Cemetery forms

Research log

Correspondence log

Family Tree Magazine
This magazine's website features a page dedicated to 61 free genealogy forms, designed to help genealogists access and organize information on their family histories. The forms are all available for PDF download and include the following categories:
Marriage forms

Basic charts and worksheets

Research trackers and organizers

Census forms

Immigration forms

Record worksheets

Oral history and heirlooms

City guide templates

References
Resources
Tips
The spreadsheets on the Census Tools website are all free but, if you find them a useful addition to your research toolbox, consider making a small donation to support Mr. Minder's great work.
Since so many of the genealogy records we use are available on Ancestry.com, Gary Minder has also put together a very handy guide to most of the resources available there. It is linked to in the resources section below.
If your genealogy software allows it, add the completed document to your database to make it easy to retrieve for reference or corrections.
Writer Bio
Brenna Swanston is a freelance writer, editor and journalist. She covers topics including environment, education, agriculture, travel, immigration and religion. She previously reported for the Sun newspaper in Santa Maria, Calif., and holds a bachelor's in journalism from California Polytechnic State University. Swanston is an avid traveler and loves jazz, yoga and craft beer.
Photo Credits