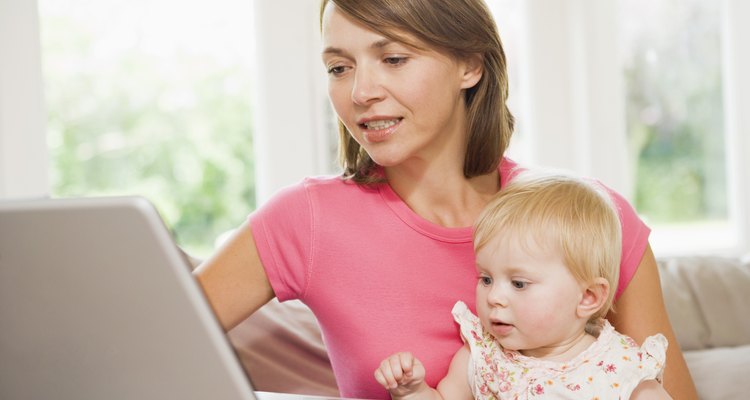 BananaStock/BananaStock/Getty Images
Finding your baby's father is important for many reasons, particularly giving your baby every opportunity possible for the financial, emotional and physical support he is entitled to receive. Knowing his father's family medical history may be crucial to your baby's well-being as well. If you aren't sure who the father is, you can narrow down the possibilities. Gather all of the information you do have and reach out for help if you need it.
Gather All the Information You Have
Write down all of the information you know about your baby's father. If there are multiple possibilities, write down everything you know about each of the men. Include their full names, last known phone number, address, birthday, place of employment, friends or family members.
Contact Friends and Family Members
Call, email or visit everyone you know who might know him. Start with his relatives, then move on to his friends. Don't hide the reason why you're trying to find him; paternity is a big deal, and some family members might be really keen to help you track him down. Contact the place you know he did work and ask if you can leave a message for him.
Run a Background Check
Search for him on the Internet. Use people finder websites, social networking sites or any other information you know about him. For example, if you know his full name, age and hometown, run the information through a free people-search website like Zabasearch of Pipl to see if it turn up a current address. These sites can also run a full online background check for a onetime fee, which should give you more information on his whereabouts.
Hire the Professionals
If your searches are getting you nowhere, think about hiring a private investigator. These professionals are trained to trace and locate people and some agencies specialize in child support investigations. PIs often have access to police and other records that aren't available to the public so may have better luck locating your baby's father. They can also run a asset trace to figure out how much money the baby's father has and, therefore, how much he should be paying in child support. PIs cost, on average, between $40 and $100 per hour for standard people-tracing services, which might be a good investment to locate your baby's father.
Get Help From Child Support
If all else fails, consider opening up a child support case. This will involve taking the baby's father to court to enforce an order for child support. Once a case is initiated, the child services agency will do everything they can to help you locate the baby's father. The more information you can provide, the better. If paternity is disputed, the court will require that you have a DNA test done. This confirmation could save you, your child and his father a lot of heartache later on in life. Knowing, with certainty, who his father is could not only help with child support, but will also help should medical conditions come into play.
References
Writer Bio
Janece Bass is a freelance writer specializing in weddings, family, health, parenting, relationships, dating, decorating, travel, music and sports. She has been writing for more than 15 years and has numerous published pieces on various websites and blogs. Bass has also ghostwritten various fiction-based novels.
Photo Credits
BananaStock/BananaStock/Getty Images