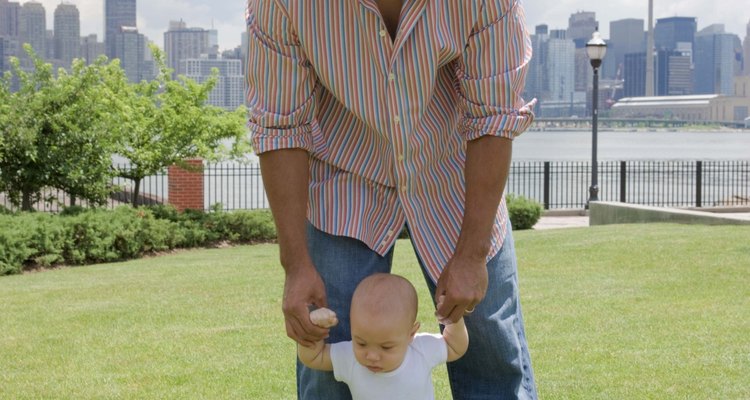 Jupiterimages/Creatas/Getty Images
Dating a man with children is different ballgame than dating a childless man. This is even truer when dating a man who has full custody of his kids. Custody determines which parent has the legal power to make important decisions, such as where the children go to school. Although divorced parents often share custody, there are situations when custody is granted to one parent, who often assumes the lion's share of the parenting responsibilities. When dating a divorced man with full custody, knowing what to expect helps ensure that the relationship goes smoothly.
Reasons for Full Custody
It's easy to assume a man has full custody because the children's mother isn't fit to raise the children. In some situations, Mom has significant and longstanding problems that interfere with her ability to make sound decisions, so custody falls to Dad. However, there are other reasons a father may have full custody, such as when he adopts children on his own, when Mom has passed away, or other reasons that both parents agree upon. Finding out his situation will make it easier to understand what he's dealing with.
He'll Be Busy
Because Dad has decision-making power, there should be fewer power struggles with the ex regarding the children, which means fewer conflicts to affect your relationship. Full custody also means he's got more on his plate, however. The kids may live with him full-time, which means spending time with his kids and planning ahead for alone time with him. Full custody also means more responsibility for him, as there may be no one else with whom to share parenting duties.
The Kids May Be Hurting
Unless Mom was never in the picture, children often feel hurt long after she passes away or ceases to be actively involved in parenting. They will miss her involvement. When you meet his children, it's important to be sensitive to this. It may take time for the kids to warm up to you, especially if they are old enough to understand the situation. Avoid attempting to replace Mom and never say anything negative about her, which only hurts them more.
Mom May Be Difficult
In those cases where Mom is in the picture, be prepared for potential difficulties. If Mom had problems that warranted her giving up legal custody or having custody taken away from her, seeing another woman spending time with her kids may not sit well with her. Although it's Dad's job to handle Mom, you may have contact with her if she wants to meet you or if you're around when she picks up the kids. If so, be polite, treat her with respect and make it clear that you know she will always be the kids' mom.
References
Writer Bio
Christie Hartman is a psychologist and author of five dating and relationship books. She has written for several online publications and has been published in numerous scientific journals in the areas of mental health and addiction. Christie earned her master's and doctoral degrees from the University of Colorado.
Photo Credits
Jupiterimages/Creatas/Getty Images