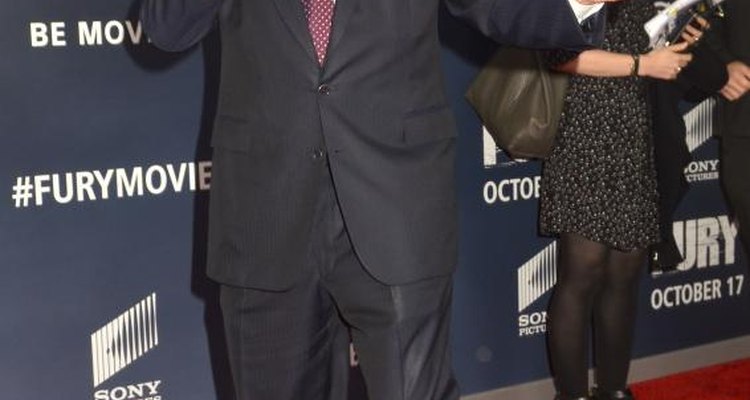 Kris Connor/Getty Images Entertainment/Getty Images
Military personnel rely on adhering strictly to specific rules so that they can perform at their best. Following the rules of etiquette for properly addressing members of the military on envelopes, whether they're current personnel or retired, shows that you understand those rules of decorum and that you have respect for their jobs.
Active Military Personnel
Step 1
Write the full rank, the full name and then the branch for active military personnel. The rules are uniform across all military branches. So, you would address their names as: Brigadier General James A. Marshall, USA or Rear Admiral Jennifer J. Jones, USN or Lieutenant Commander George Washington, Jr., USCG or Lance Corporal Keith Hill, USMC
Step 2
Put a title or position, such as "Commanding Officer, Fort Leavenworth" directly below the name for official envelopes to a brigadier general.
Step 3
Write the address as you would for anyone, putting it below either the name or the title.
Step 4
Put your name clearly on the front of the envelope with the return address to avoid delays in delivery.
Retired Military Personnel
Step 1
Address letters to retired military personnel similarly to active-duty personnel. Put the full rank, the full name, the branch and then the word "Retired," such as: Captain James A. O'Reilly, USA, Retired or Rear Admiral Patricia Klein, USN, Retired
Step 2
Omit the military branch for a retired member of the military and the word "Retired" if the letter is for social reasons. In this case, the first line on the envelope would read: Colonel James Phillips
Step 3
Include your name on the return address. If you are writing on behalf of an organization, use its stationery, or put it in the return address.
References
Writer Bio
Nate Lee was senior editor of Chicago's "NewCity" newspaper and creative director in a global advertising agency. A playwright and published poet, Lee writes about the arts, culture and business innovation. He received his Bachelor of Arts in English from Tulane University.
Photo Credits
Kris Connor/Getty Images Entertainment/Getty Images