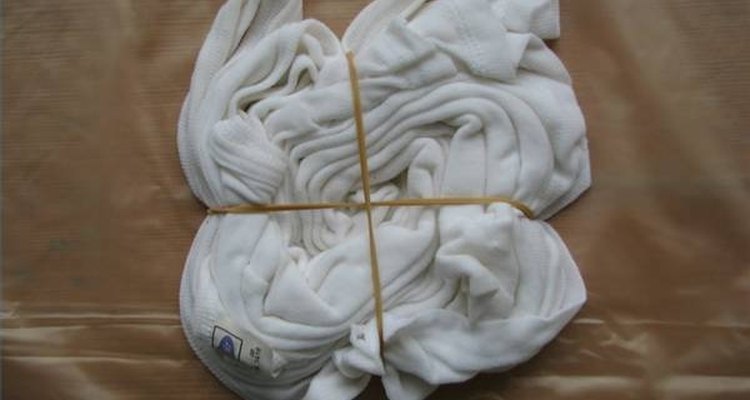 Allcollegestuff.com, www.wahmpee.com, www.tie-dye.org
Tie-dye is the practice of dying fabrics by using a specific resist dying process. This process includes tying the material to be dyed in a particular pattern and binding it in place with rubber bands, clamps, or strings. Dye is then applied to the material not being bound with string or rubber bands. The banded area will resist the dye, making a certain pattern on the material. It was made famous by the 1960s subculture but is still relatively popular among mainstream and subcultures today.
The Facts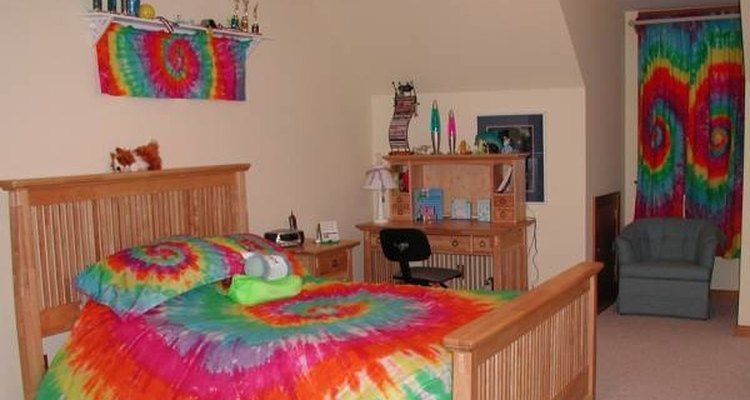 Tie-dye is a type of dyed textile that has certain associations. Because of its widespread popularity in the 1960s and '70s, tie-dye will forever be associated with the members of the Baby Boomer generation, even though it is still worn and used by many people today of younger generations. Tie-dye has been featured on nearly every type of textile product, from clothes to bedding to furniture and more.
Features
Tie-dye is usually very brightly-colored. Combinations of all colors are typically fair game for tie-dye patterns. The effect of banding the material to create an intricate pattern typically leaves a "psychedelic" effect that has been associated with the Woodstock era of the late 1960s.
History of
Tie-dye boomed back into prevalence in the late 1960s. Celebrities like Janis Joplin, Jimi Hendrix, Jerry Garcia who were part of the subculture were partially responsible for bringing the look back to life. Soon after, tie-dye blankets were seen spread out on festival grounds, clothes were made in the festive psychedelic patterns, and the look forever became associated with the Woodstock era.
Invented
The tie-dye practice has been around since ancient times. It was first known to be used in Peru between 500-800 A.D.
Significance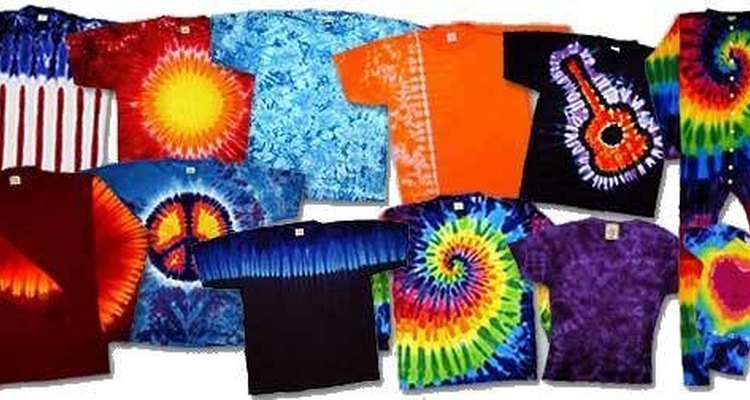 Tie-dye is still a practice taught to new generations. People the world over are still making tie-dye because of its bright and colorful patterns and dies. Some make tie-dye products as an homage to the 1960s subculture and their interest in the celebrities of that time. Still others like tie-dye simply because of the skill involved with binding the material in such a way as to create a unique and intricate design with the tie-dye process.
Writer Bio
Liza Hollis has been writing for print and online publications since 2003. Her work has appeared on various digital properties, including USAToday.com. Hollis earned a degree in English Literature from the University of Florida.
Photo Credits
Allcollegestuff.com, www.wahmpee.com, www.tie-dye.org