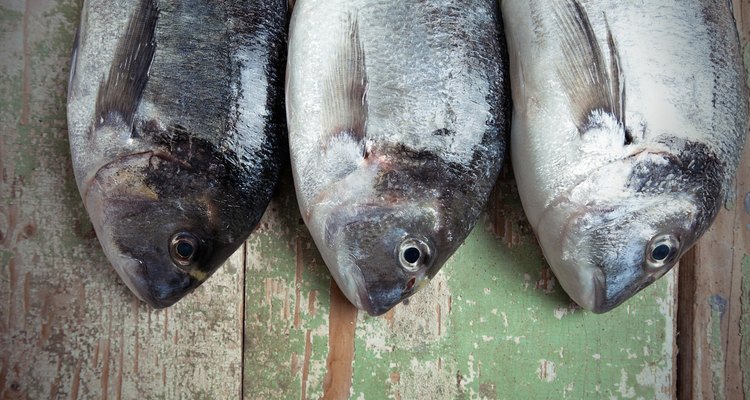 Milenko Bokan/iStock/Getty Images
Tarakihi is a morwong or perciform fish found mostly in the Southern hemisphere but also off the coasts of Japan and Hawaii. The tarakihi is also called jackassfish, ocean bream and silver bream. It is a delicacy especially in Australia and New Zealand. The fillets of the fish have firm, moist, white flesh and are usually cooked with spices. It takes no more than 10 minutes to cook tarakihi fillets, and cooking usually involves frying them in oil. Tarakihi recipes are simple, and the cooked fish is an excellent, light meal, which you can serve with sauce and couscous.
Rub the salt, pepper and cumin on the fillets.
Melt the butter in a frying pan placed on a stove set to medium heat. Add 1 tbsp. of olive oil to the melted butter.
Place the fillets in the oil and melted butter. Cook them for 3 minutes, and then flip the fillets over. Cook the fillets for another 3 minutes. Remove the fillets from the frying pan and serve them.
References
Photo Credits
Milenko Bokan/iStock/Getty Images