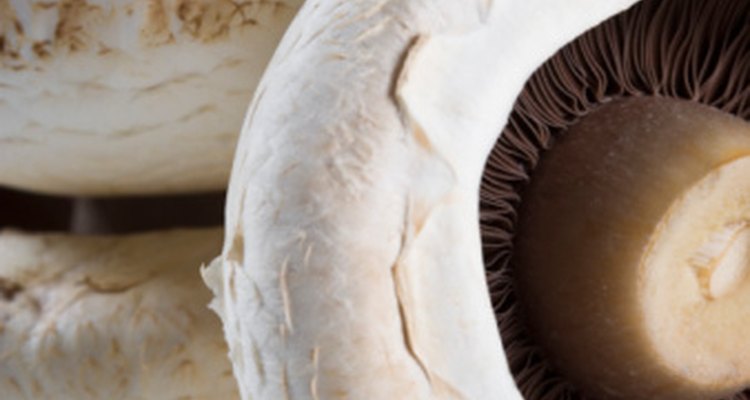 Polka Dot Images/Polka Dot/Getty Images
The rockfish, more commonly known as the striped bass, can grow up to six feet in length and migrates between fresh and salt water. Overfishing is a concern with rockfish, and as such, their meat is often expensive and available in small quantities. To cook rockfish fillets, you will need some fresh vegetables, everyday seasonings and approximately 30 minutes.
Preheat an oven to 350 degrees Fahrenheit.
Place the rockfish fillets in a baking dish in an even layer. Arrange them with 1/4 inch of space between each fillet. Pour the tomato sauce over the fillets.
Sprinkle the mushrooms, onion, celery, salt and pepper evenly over the top of the fish in the pan.
Cover the pan tightly with aluminum foil and bake for 30 minutes. Do not open the oven door as the fish bakes.
Remove the pan from the oven. Do not remove the aluminum foil; leave the pan to set for five minutes. Remove the aluminum foil and serve with the sauce from the pan over the top.
References
"Fish: The Complete Guide to Buying and Cooking"'; Mark Bittman; 1999
"Fish Without a Doubt: The Cook's Essential Companion"; Rick Moonen and Roy Finamore; 2008
"Cooking Basics For Dummies"; Bryan Miller, Marie Rama and Eve Adamson; 2011
Tips
Leftover rockfish will keep in the refrigerator for up to four days.
Writer Bio
Serena Styles is a Colorado-based writer who specializes in health, fitness and food. Speaking three languages and working on a fourth, Styles is pursuing a Bachelor's in Linguistics and preparing to travel the world. When Styles isn't writing, she can be found hiking, cooking or working as a certified nutritionist.
Photo Credits
Polka Dot Images/Polka Dot/Getty Images