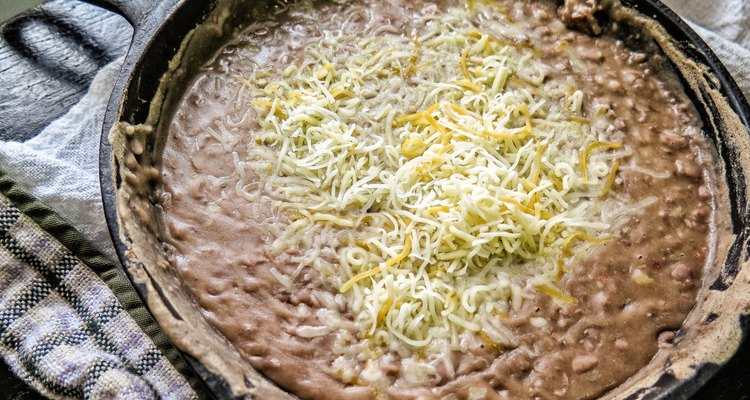 LeslieBrienza/iStock/Getty Images
Tumbleweed Restaurants specialize in Southwestern fare with bold, mesquite-grilled flavors. While providing staple entrees comprised of steak or chicken, a large portion of the menu features Mexican dishes such as quesadillas, enchiladas and chimichangas, though more basic dishes such as burgers or chicken sandwiches are available as well.
Tumbleweed Southwest Grill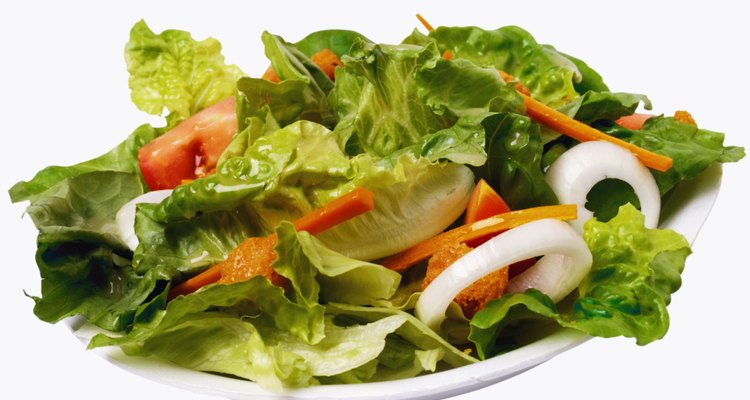 Ciaran Griffin/Stockbyte/Getty Images
Tumbleweed specializes in the popular Southwestern cuisine. The menu consists of entrees such as burritos, chimichangas, nachos and fajitas. Bold, mesquite-grilled flavors are prominent throughout all dishes. If you're not a Tex-Mex fan, you can find basics such as chicken tenders, macaroni and cheese, salads, and potato skins on the menu. When dining out, it is important to be conscious of what you're eating. University nutrition studies have shown that diners may underestimate the amount of calories they're consuming by about 93 percent. That salad you thought was healthy because it is comprised of mainly green vegetables can be made unhealthy by cheese, meats and heavy dressings.
Salads
Just thinking of a salad -- big portions of leafy greens, tomatoes, and vegetables such as carrots, celery and cucumber -- conjures imagines of a healthy lifestyle. However, salad can quickly turn from a healthy dish to a terrible choice. The Daily Beast noted that "many choices from the salad side of the menu contain more calories, unhealthy carbs, and artery-clogging saturated fat as the hamburger offerings." According to My Fitness Pal, Tumbleweed's Chicken Chop Salad contains 41 g of protein, but also contains 16 g of fat and 47 g of carbohydrates. Many of the grams of fat and calories come from the fried chicken that tops the salad.
Tumbleweed's Homesteader Salad is another salad choice that not only is comprised of vegetables, but meat and cheese as well. My Fitness Pal notes that this salad contains 648 calories and 36 g of fat, 12 g of which comes from saturated fat. The American Heart Association suggests that you limit your saturated fat intake to 7 percent of your daily calorie total. Saturated fat is the main dietary cause of high blood cholesterol.
Entrees
The Tumbleweed Chicken Burrito contains 851 calories and 34 g fat. In addition, it has 80 g carbohydrates and 62 g of protein. The Chicken Burrito or Chicken Burrito Deluxe is smothered with sour cream and cheese, both of which can contribute to weight gain when consumed in large amounts.
Chicken Chimichanga sounds like a mouthful, but it can also fill up your waistline. The Chicken Chimichanga from Tumbleweed has a whopping 1,230 calories per serving. An average person should consume 2,000 calories per day. The 51 grams of carbohydrates are an instant turn-off for those who are carb-conscious, such as those on the Atkins Diet.
Alcohol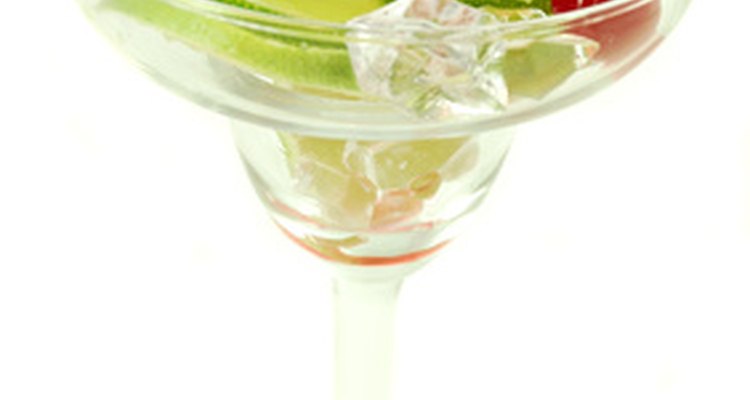 Margaritas are a Mexican cuisine staple and complement even the spiciest of dishes. However, liquid calories add up just as quickly as those in your favorite Tex-Mex meal. Add in sugary fruit flavoring and the amount of calories and fat add up quickly. According to My Fitness Pal, a Tumbleweed Margarita has 153 calories. That might not seem like a lot, but it is important to be conservative when consuming any drinks that may have sugary sweeteners.
Considerations
Dining out can be a challenge for those who want to eat nutritionally, so consider a few thoughts before you place your order. Many diners will fill up on chips and queso dip before their meal ever comes. Substitute pico de gallo for fattening queso. Consider dishes that are full of vegetables and choose chicken over beef. Control your portion size and ask for cheese, sour cream and dressings on the side.
For a vegetarian option, order the Homesteader salad without the chicken. You'll save calories from the fried chicken that is served on top. Also, the bean and cheese burrito and mushroom quesadilla are options for those who want to eat meat-free.
References
Writer Bio
Living in Lexington, Ky., Natasha Collier has been writing about history, culture and travel since 2008. Her articles have been featured in "Kentucky Doc" magazine and opinion pieces in "Ace Weekly" newspaper. Collier is completing a Bachelor of Arts in history from Transylvania University.
Photo Credits
LeslieBrienza/iStock/Getty Images