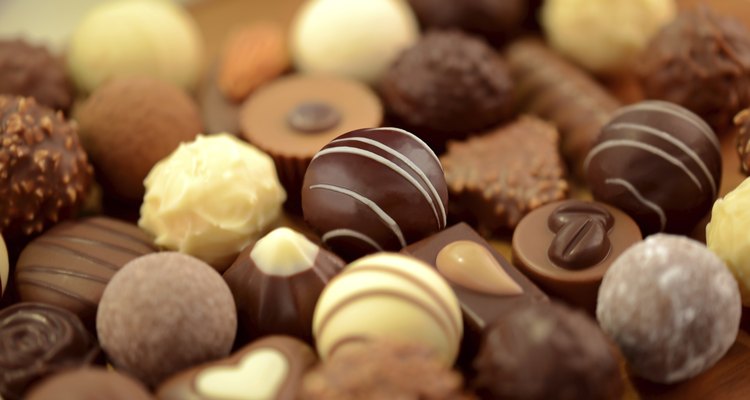 Jamalrani/iStock/Getty Images
Maltesers are a form of confectionery comprising of a round ball of malt honeycomb covered in a layer of milk chocolate. They are most popular in the UK and Ireland, but are available in the US in specialty import stores. Maltesers are manufactured by Mars, Incorporated.
Ingredients
The ingredients are sugar, cocoa butter, vegetable oil, cocoa mass, lactose, whey powder, soya lecithin, natural vanilla extract, glucose syrup, malt extract, skimmed milk powder, wheat flour, pectin, raising agents and salt.
Calories
One standard sized 37 g bag of Maltesers contains 187 calories, which scales up to 505 calories per 100 g.
Other Nutritional Facts
A 37 g bag of Maltesers contains 3 g of protein and 22.9 g of carbohydrate, 19.7 g of which is sugar. It also contains 9.2 g of fat, 5.6 g of which is saturated fat. Maltesers are low in fiber at 0.4 g per 37 g and low in sodium at 0.06 g per 37 g.
Writer Bio
Chris Lombard has been writing professionally since 2009. She has a background in psychology and healthcare. Lombard writes for many mental health related sites, including the peer support site Turn2me.org. Lombard holds a Bachelor of Arts degree in psychology from Trinity College Dublin, and is currently pursuing a Master of Science degree in foundations of clinical psychology from Bangor University, Wales.
Photo Credits
Jamalrani/iStock/Getty Images