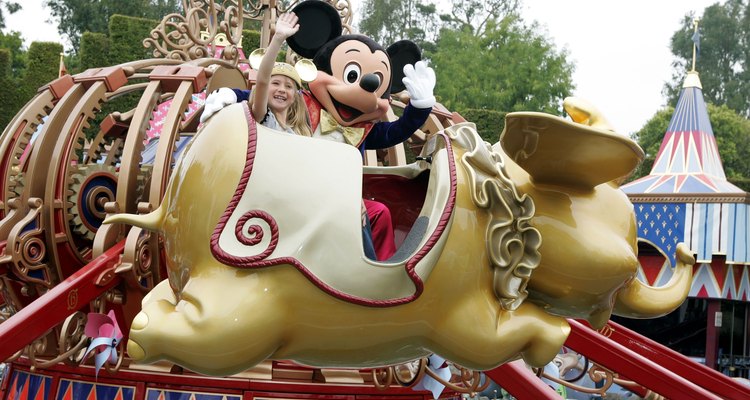 Frazer Harrison/Getty Images Entertainment/GettyImages
How to Mastermind the Timing of a Trip to Disneyland
When planning a trip to Disneyland, you want to maximize the trip and avoid wasting a single dollar or single minute. While there are advantages to just going with the flow, here are some tips to help figure out the best time to visit Disneyland.
Best Times to Avoid Crowds
It's easiest to take your family to Disneyland during school holidays, but these times are the busiest and the most expensive for flights and hotels. To avoid crowds, minimize your time waiting in lines, and perhaps save a little money too, there are some better and worse times to be in the parks.
For the smallest crowds, Disney recommends mid-week visits (Tuesdays, Wednesdays and Thursdays) during the following windows:
After Christmas holidays and before spring break (mid-January to mid-March; though keep in mind that January and February are California's rainiest months);

After spring break and before summer holidays (mid-April to mid-May, but take note of where the busy Easter weekend falls); and

After Labor Day up to Thanksgiving (mid-September to mid-November).

Busy Times Have Extended Hours
It's not all bad to visit during school holidays. In busier times, Disney opens earlier and closes later. These extended hours are in place during Christmas and spring breaks, and from June to August.
If your visit is during one of the slower periods noted above, you might find the park hours reduced. This might not be an issue for you, especially if your children are young and have limited stamina.
Keep in mind that Disney also uses the slower periods of the year to repair and refurbish attractions. There are often fewer parades and shows during off-peak periods too. If you have your heart set on experiencing something in particular, your chances are much more likely it will be open during school holidays. Disney's website often lists the planned closures of attractions.
Extra Magic Hours
If you're staying at a Disneyland Resort Hotel, you get several benefits. One of these is Extra Magic Hours. During their stay, resort guests have access to both Disneyland and Disney California Adventure Park one hour prior to the opening for the general public. That's enough time to get a photo with your kids' favorite character or go on their most coveted ride, and even pick up a Fast Pass for another top ride. The Extra Magic Hour schedule is:
Disneyland: Tuesdays, Thursdays and Saturdays

Disney California Adventure Park (including Cars Land): Mondays, Wednesday, Fridays and Sundays

Getting Around the Park
Be sure to pick up a map at the park entrance so you can see at a glance the most efficient ways to get to the highlights that you don't want to miss. You'll do a lot of walking at Disneyland, but there are alternate ways to get around in the park while giving your feet a break. The Monorail and Disneyland Railroad have specific routes with stops in various lands. You can even ride down Main Street U.S.A. in a horse-pulled fire engine or old-fashioned streetcar. Bonus: these are fun rides for the kids, too.
Make the Most of Your Experience
Especially with young kids, it's impossible to do it all at Disneyland. Have each child pick one or two must-do experiences, and plan your day around those. Pick up Fast Passes for the most popular rides so you can go at a dedicated time through a special line. Download the Disneyland Wait Times app to see where the shortest lines are. And if your hotel is close by, consider going back for a break during the hottest part of the afternoon. Everyone can swim, nap, snack and then return to the park later in the day full of energy.
References
Writer Bio
Johanna Read is a Canadian freelance writer and photographer specializing in travel, food, and responsible tourism. Writing for a variety of Canadian and international publications, she likes to encourage travel that is culturally, economically, and environmentally sustainable. Links to all her travel stories are at www.TravelEater.net. Follow her on Twitter @TravelEater and on Instagram @TravelEaterJohanna.