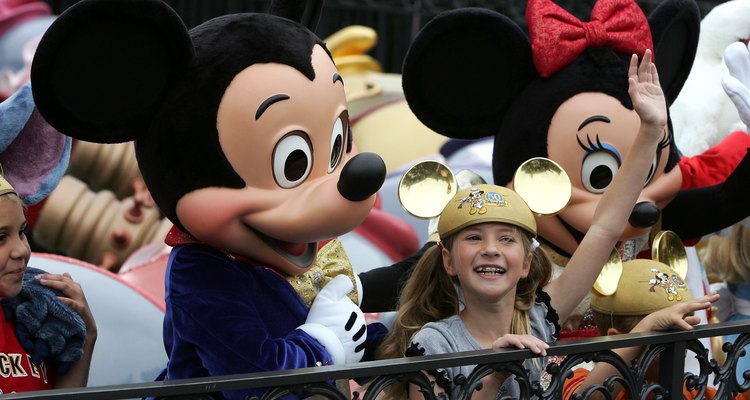 Frazer Harrison/Getty Images Entertainment/GettyImages
Make Every Minute Count on a Disney Vacation
Walt Disney World is a popular vacation spot for families, so it's almost always packed with visitors. There are times, however, that are better than others to visit, not just because of crowd size but also because of weather and pricing. As long as you understand a little bit about Disney World, it should be easy to plan a vacation that's fun and relaxing.
Best (and Worst) Times to Visit Disney World
Of all the factors to consider when planning a Disney visit, perhaps the most important is crowd size. There's never going to be a time when your family is alone at Disney World (unless you're a celebrity who can rent out the park), but some times of the year are definitely worse than others. The best time to avoid the crowds, of course, is when the kids are in school. If your kids are on a year-round schedule or another schedule that gives them days off that aren't summer, spring break, Thanksgiving and Christmas, you've already got an advantage. If not, visiting Disney World may be worth taking a long weekend in fall or late spring, to take advantage of the best times to visit.
Crowd Considerations
In terms of crowd size, the worst times to go to Disney World are during the summer and Christmas holidays. In summer, children across the world are out of school, and most of them seem to be at Disney World. At Christmas, the decorations and celebrations make for quite a spectacle, but since everyone agrees on that, the crowd density is intense. Holidays, in general, should be avoided if steering clear of crowds is your goal.
Ticket Considerations
Another factor is ticket cost. Disney World has instituted a tiered pricing system for one-day tickets, in which peak days are most expensive and slower days are value-priced. This is great news if you're willing to work your schedule around avoiding crowds, because your chosen days will be the cheapest. Value days at Disney World are the last two weeks of August, most weekdays in September, a few days at the beginning and end of October, some sprinkled through November, and then more, mostly on weekdays, from the second week of January through the middle of February, and at the end of February and beginning of March.
This goes with the prior assumption that the best times to go are when school's in and it's not a holiday. In February, the days are not too gray, and the crowds are fairly low, so that's a good time to go. Despite the fact that the price points don't reflect it, late May is pretty good too, as long as it's not Memorial Day weekend. The best time, however, is probably the fall. Autumn days from September through mid-November, excluding the time right around Halloween, have nice weather and low crowd density, which makes for the perfect trip. Sure, you'll probably see some rain in the fall, but since temperatures are still in the 80s through October, an afternoon rain shower is a welcome respite. Early December is nice too, before the Christmas rush kicks in.
Getting Around Orlando and Disney
A stay at a Disney property affords guests complimentary transportation to the parks, but most non-Disney hotels in the area offer shuttle service to the theme parks as a perk. Check with the hotel before booking a stay to avoid having to pay for parking, which is expensive. Once in Disney World, getting around is easy. If your tickets allow for more than one park, or if dinner at a resort hotel or shopping at Disney Springs is on the agenda, it's easy to hop on a monorail, boat or bus to get where you need to go.
Making the Most of Your Disney Trip
The first step toward successfully planning for Disney World is to thoroughly explore the website. Order tickets online to avoid wasting time waiting to buy tickets at the park. Get familiar with the park's layout by looking at the park maps and attraction lists online. Choose FastPass+ designations up to 30 days in advance, or, if you're staying at a Disney property, 60 days in advance. Use FastPass+ reservations on the rides with the longest wait times, like Seven Dwarfs Mine Train and Space Mountain at the Magic Kingdom, Rock 'n' Roller Coaster at Hollywood Studios or Expedition Everest at Animal Kingdom. Be aware that once your initial three FastPass+ attractions have been visited, kiosks in the park make it easy to choose three more.
Get to the park early and stay until it closes. When staying at a Disney hotel, make the most of the Extra Magic Hours to lengthen the day. Strategize your time, hitting the most popular rides first thing in the morning, before the lines get too long. If you're visiting more than one park, hit the Magic Kingdom early, then head to another park during the heavy traffic times in the middle of the day, and close out your night at the Magic Kingdom, when many of the little ones have gone to bed.
While you're doing all this strategizing, don't let it become a chore. Remember, the point of a Disney vacation is to spend quality time having fun with your family. If you can relax and enjoy yourself, you'll have the best time ever at Disney World.
References
Writer Bio
Amy Curtis has been writing her entire life and professionally for the past decade. Her work has been featured on sites like Wayvs.com, 10Best.com and WorkingMother.com. A vagabond at heart, Curtis has lived all over the U.S. and Europe. She loves a good road trip, and has traveled extensively for business, pleasure, mission trips and as a military wife. She's currently busy working on a novel and planning her next big trip to Lake Powell, Utah.