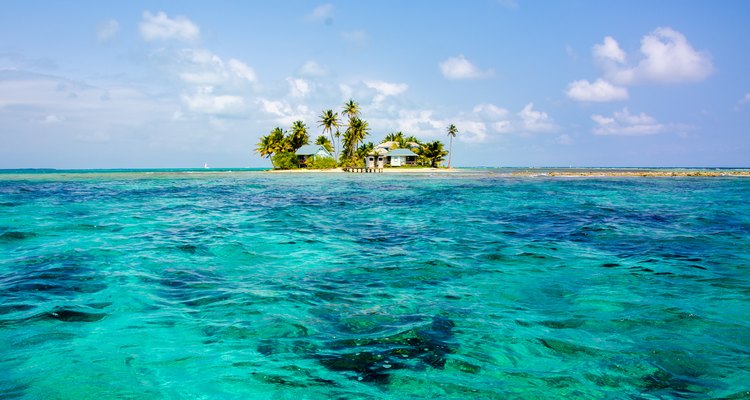 SimonDannhauer/iStock/GettyImages
Whenever you Decide to Visit, Belize Never Disappoints
One of the best things about Belize is that it won't disappoint. The sun shines with frequency in this tropical paradise, and even when it's raining, the local culture remains inviting and warm.
Low Season Equals Low Key
Unless you are heading to Belize to swim with whale sharks, (which is possible only between March and June), consider visiting during the low season from June to November. During these months, it rains daily but usually only for a couple of hours. For families on a budget, the added bonuses of low-season travel are less crowds and lower prices. In fact, many hotels and tours offer a significant 30 to 50 percent discount during these months. If you are flexible and able to plan your day around the showers, you're all set.
For Sunshine and Festivals, Plan for the High Season
If you are determined to avoid even a speck of rain during your family vacation, the best time to visit is during the dry season running from December to May. During these months, expect consistently warm weather and calm water, perfect for enjoying the more than 200 white-sand islands peppered in the transparent, turquoise sea.
Of course, the downside to perfect weather is sharing it with everyone else. Belize is not as heavily touristed as neighboring Mexico, but things can still get a little crazy. The month of March has especially high traffic, when Belize celebrates many of its national festivals. Easter draws practically the entire country to the beaches for a nonstop, week-long party.
Getting Around
Whenever you decide to visit, getting around is uncomplicated. Belize is a tiny country with a remarkably good road system, so renting a car is a great option. For more adventurous clans, the bus is a safe and economical option, though be prepared for crowds and potentially long waits on the side of the road in the Belizean heat. There are also shuttles which are easier and faster than buses, a great idea if you don't want to drive. Check out William's Belize Shuttle Service (San Ignacio, Belize) for very personable, dependable service. Once you hit the Cayes, the best and most exhilarating way to get around is by water taxis, which are available to and from all the islands. Another win for family vacations in Belize is that all of the country's towns are small enough to cover on foot, so you can wander and explore at your own pace.
Make The Most of Your Time
Between snorkeling the barrier reef (which is the second largest in the world and a UNESCO world heritage site), jungle trekking and exploring ancient Mayan ruins (think caving among crystallized skeletons), there is truly something to suit everyone's taste in Belize. The most important thing to consider when planning is to avoid disappointed or worn out kids—easy to do with a little legwork. Start by checking out snorkeling at Hol Chan Marine Reserve (San Pedro, Ambergris Caye, Belize). This national park is teeming with marine life including manatees and a kaleidoscope of reef fish and coral. The park includes parts of the reef that are extremely shallow, so kids as young as two years old can come along.
Heading into the rainforest to spot tropical animals can take a lot of time and patience, which is why taking the kids to the Belize Zoo (Mile 29 Western Hwy., La Democracia, Belize), near Belize City is always a hit. The zoo boasts 29 acres of tropical savanna and houses more than 170 animals native to the country, including jaguars and toucans. The animals were all abandoned, rescued or born in the zoo, making it a model for conservation. There's also a great little playground and café.
Whenever you decide to go and however you choose to spend your days in Belize, be prepared for blazing orange sunsets—hopefully enjoyed over fresh lobster and ice-cold piña coladas.