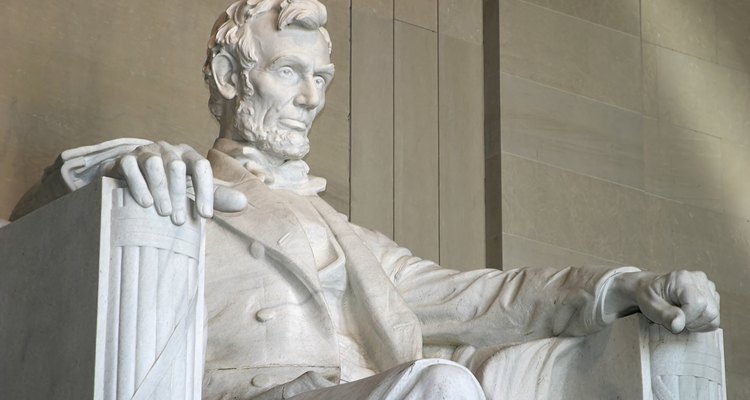 GeoPappas/iStock/GettyImages
Have a Monumental Time in the Nation's Capital
Washington D.C. is the nation's seat of power, and a visit to this impressive city is a must for kids of all ages. The famous monuments on the National Mall are infused with the dignity and respect that should characterize the law-making process. They can't help but remind you of the great and abiding principals that underpin a democracy.
But only you can decide whether you'd rather experience the city when Congress is in session or if you want to have a little more elbow room. Factor in weather and budget since Washington roasts in summer but prices drop as temperatures rise.
Spring Rocks, Summer Swelters
Washington D.C. is where all three branches of the U.S. government are based. The city fills up when Congress is in session, from mid-September through November and again from mid-January through June. But the ballerina-beauty of the cherry blossoms in springtime also draws visitors.
Congress and cherry blossoms overlap mid-March through June, making this the frenzied high season. With perfect weather and frothy blossoms, spring is the traditional time for family visits as well as school outings. Hotels rates soar, and even airfares rise.
If you want to avoid crowds and stick to a budget, plan a trip to the nation's capital when Congress is out and school is back in session. Early September is a good choice, though still very warm, or December through mid-January, often cold and snowy. You'll find cheap rates for family hotels during these periods.
You'll find that the hot, humid months of July and August are cheaper. If you have young children, it may not be a good idea to bring them into a steamy city. But if you have teenagers and they're up for it, Washington D.C. is a great place to be on July 4.
Adventures and Experiences
Whenever you go, you'll find Washington D.C. to be a beautiful city with plenty of must-see attractions. Fortunately, many of these are within walking distance of one other, and walking is one of the best ways to explore. It's easy to find your way around the city center since it is divided into northwest, northeast, southwest and southeast sections, with the U.S. Capitol (East Capitol St. NE & First St SE., Washington, DC) in the center.
For example, so many adventures wait for your family around the National Mall and Capitol Hill area that you could spend a week's vacation without leaving the 2.5-by-.4-mile rectangle. With the U.S. Capitol on one end and the Lincoln Memorial (2 Lincoln Memorial Cir. NW, Washington, DC) on the other, the Mall groups many of the capital's iconic attractions, including presidential memorials, the National Gallery of Art (6th & Constitution Ave. NW, Washington, DC) and the Vietnam Veterans Memorial (5 Henry Bacon Dr. NW, Washington, DC).
To travel father afield within the city, nothing beats the Metro system with its air-conditioned cars and comfy padded seats. Just avoid rush hours on weekdays since people are harried, the trains are crowded and delays may occur.
References
Writer Bio
From Alaska to California, from France's Basque Country to Mexico's Pacific Coast, Teo Spengler has dug the soil, planted seeds and helped trees, flowers and veggies thrive. World traveler, professional writer and consummate gardener, Spengler earned a BA from U.C. Santa Cruz, a law degree from Berkeley's Boalt Hall, and an MA and MFA from San Francisco State. She currently divides her life between San Francisco and southwestern France.