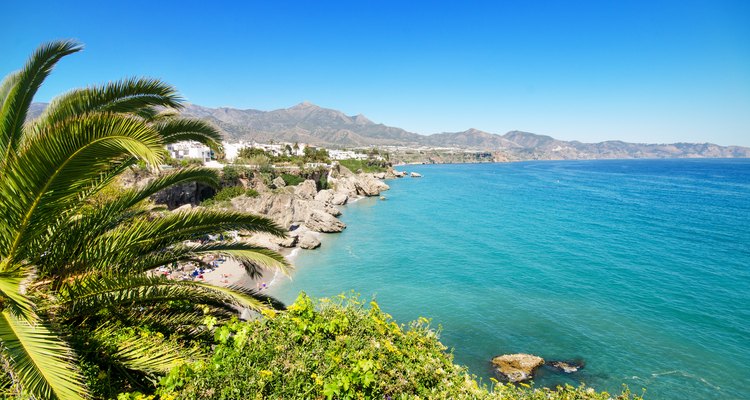 herraez/iStock/GettyImages
Enjoying Spain Like a Local
If it hasn't already, the day may come when you decide you can no longer resist the allure of a family trip to Spain. You know the country's color and magic will fill you and your children with memories to last a lifetime. And you know you need to settle on the perfect travel time—season-wise. What you may not know is that, once you get there, time as your family knows it will be turned upside down. Spaniards live by a very different schedule.
Best Time to Visit Spain
As the second largest country in Western Europe, Spain shows stark contrasts in terrain and weather from the south to the north and from the coasts to the mountains. Generally, spring and autumn are ideal times to visit Spain because the weather is pleasantly mild and crowds are smaller.
Summer is the most popular season to visit Spain's big cities and coastal resorts in spite of hot weather and crowded beaches. A winter trip is well spent along the southern coast in spots such as Costa del Sol. The weather is still mild, prices drop and crowds are thinner. Winters can be cold and snowy away from the coasts but still offer appeal to many travelers.
When planning your trip, keep in mind the country's national holidays and local festivals which can make booking hotels difficult and more expensive. Even if you're willing to pay the higher prices, you'll need to book further in advance. Check the internet for festival dates in the cities you plan to visit. For example, the Running of the Bulls in Pamplona is in July, and the tomato-throwing festival, La Tomatina, in the town of Bunol near Valencia, is the last Wednesday in August.
Getting Around
If you're traveling between cities, get familiar with Spain's high-speed train, the AVE, which has a large network to get you from place to place. Economy class—also called tourist class—even has a play area with board games for kids, along with a nursery. You can buy tickets online.
If you plan to spend more time in rural areas, you may want to rent a car and drive, making sure you have an international driving permit. The mountain passes can be challenging driving, especially in winter, and parking in the historic centers of cities is limited and expensive. Travelers also warn that highway speeds are monitored with photo radar and that, if you drive even slightly above the speed limit, you risk receiving an expensive speeding ticket in the mail upon your return home.
Making the Most of Your Experience
Spaniards follow a typical pattern every day, and you'll find traveling easier and more fun if you adapt to it.
Breakfasts are light, though hotels catering to tourists may offer more. The biggest meal of the day is lunch, served between 1:00 and 2:00 p.m. Restaurants can be very crowded at this time, so consider reservations.
Spaniards take several breaks throughout the day. At 10:30 a.m., many stop for a café (an espresso) and a pastry. Shops and restaurants often close between 2:30 and 4:00 p.m., the hottest part of the day, for siesta time. Around 5:00 p.m. there's a break for a light meal known as la merienda. The work day ends around 8:00 p.m.
Dinner is eaten late. Families spend the evenings relaxing, taking strolls, or chatting with friends while kids play in the streets or parks. Then everyone, even children, has a light meal around 10:00 p.m., often at a bar, which in Spain is a place for a casual meal, not an adults-only spot serving alcohol. Only tourists eat dinner in the early evening.
References
Writer Bio
Johanna Read is a Canadian freelance writer and photographer specializing in travel, food, and responsible tourism. Writing for a variety of Canadian and international publications, she likes to encourage travel that is culturally, economically, and environmentally sustainable. Links to all her travel stories are at www.TravelEater.net. Follow her on Twitter @TravelEater and on Instagram @TravelEaterJohanna.