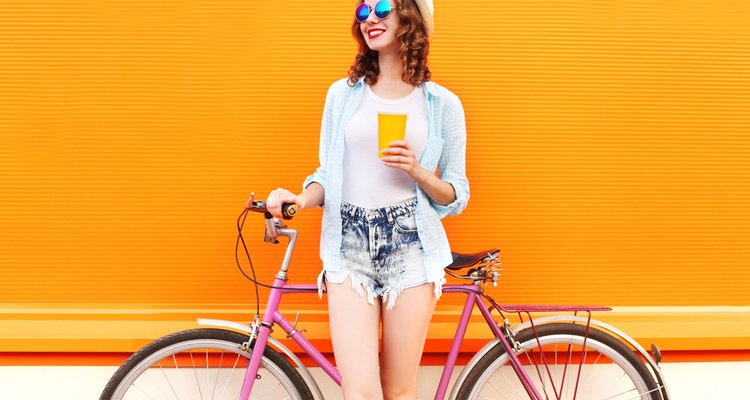 Rohappy/iStock/GettyImages
Collagen is best known for its promises to have a Benjamin Button-like reverse-aging effect on the skin. And while you're likely used to hearing about the protein in reference to wrinkle fillers or listed on the bottles of anti-aging creams, there's another increasingly popular way to boost the body's collagen production: You drink it.
Collagen plays a role in keeping the skin plump and protecting muscles and bones, so it makes sense that people want to keep their collagen levels high. Even though the protein occurs naturally within the body, collagen production slows at a rate of about 1 percent a year starting around age 20, says Alex de Souza, M.D., a Florida-based plastic surgeon.
That leaves people scrambling to make up for the loss with topical creams, injections and, now, powdered and liquid versions. Most collagen powders have a neutral taste, which makes them easy to add to everything from coffee and water to yogurt and smoothies (even Jamba Juice is in on the trend).
But before you turn into a collagen-powder junkie, keep in mind that it's not a magic potion, says Dr. de Souza. "The most important way to protect collagen is to not destroy your own."
So instead of basing your anti-aging regimen solely on a collagen-containing smoothie, adopt healthy habits that safeguard your body's current supply, such as sticking to a diet that's low in sugar and salt and high in vitamin C, staying properly hydrated and protecting your skin from the sun, Dr. de Souza says.
Then, with those healthy habits in place, consider drinking collagen to tap into these five potential benefits:
1. It can boost skin's moisture and elasticity.
Think of your skin like a sponge made up of collagen bundles with hyaluronic acid in between, says Dendy Engelman, M.D., a New York City-based dermatologist.
"The dry material is the collagen. When you fill it up with water — that's what hyaluronic acid does — it makes it more spongy, more voluminous," she says. The hyaluronic acid-collagen combo helps the skin stay moisturized, which makes it plump and elastic.
In one 2013 study published in the journal Skin Pharmacology and Physiology, German researchers asked 69 women between the ages of 35 and 55 to either take a collagen supplement with 2.5 or 5 grams of collagen or a placebo. At the eight-week check-in, the groups taking collagen saw a significant improvement in their skin's elasticity as compared with the placebo group.
Wavebreakmedia/iStock/GettyImages
2. It can reduce the appearance of wrinkles.
With that boost of moisture and elasticity, the wrinkles and fine lines start to diminish. In a 2014 study published in Clinical Interventions in Aging, study participants drank 50 milliliters of collagen each day.
After two months, 15 percent of the study participants had fewer wrinkles, and 39 percent saw a noticeable reduction in dryness. After three months taking the collagen, the researchers noted an increase in collagen density and skin firmness. Collagen density in the crow's-feet area increased by nearly 20 percent from the start of the study.
(NOTE: The study was paid for by the brand that makes a liquid form of collagen called Pure Gold.)
3. It can reach forgotten-about spots.
Today's youth-obsessed consumers shell out hundreds or thousands of dollars on creams and injections that promise to enhance collagen production in the face. But what about those less noticeable spots that are just as prone to aging, such as the knees or the decolletage?
"Thankfully, through ingestion we can get global skin and health enhancements without having to spend thousands or go through this whole beauty ritual where you're applying serums from head to toe," says Dr. Engelman. She recommends taking one tablespoon of collagen powder a day.
But choose the powder wisely. Many collagen supplements don't live up to their claims because they're not regulated by the Food and Drug Administration and get eliminated from the body during the digestion process, says Dr. Engelman.
To avoid that, find a powder that's backed by science rather than trusting what the label says. Engelman likes a version of collagen called Verisol, which can be found in Reserveage Nutrition Collagen Replenish Powder.
"[Research] found that within 12 weeks of daily ingestion of one scoop of this powder, patients had a 40 percent reduction in crow's-feet wrinkles, which is more than in Botox," she says.
4. It can help reduce joint pain.
Skin benefits aside, the body's natural collagen plays a big role in protecting the joints and muscles. So adding collagen to your diet will also positively affect the joints and has been shown to help people with osteoarthritis. Even athletes with activity-induced pain can benefit.
A 2008 study published in the journal Current Medical Research and Opinion assigned nearly 150 college athletes to consume either a liquid with 10 grams of collagen or a placebo. After 24 weeks, the athletes who drank the collagen reported their joint pain had decreased.
Another study from a 2013 issue of the Journal of the International Society of Sports Nutrition found that taking 40 grams of a collagen supplement for four months helped everyday athletes who had knee pain work out longer before experiencing discomfort.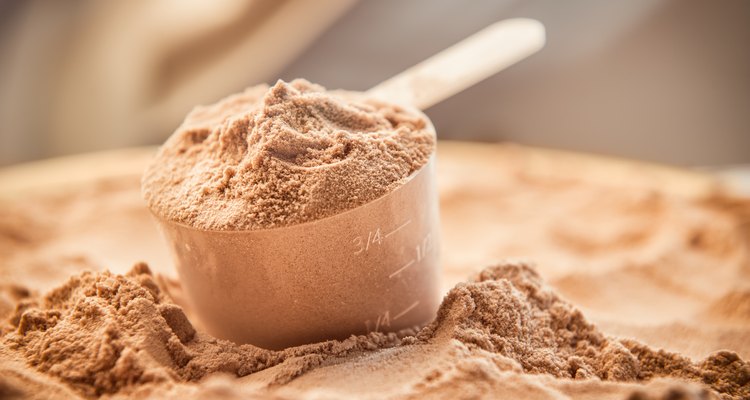 JANIFEST/iStock/GettyImages
5. It's an excellent source of protein.
Consuming collagen gives you a big dose of protein — because collagen itself is a protein. A two-scoop serving of Primal Kitchen Collagen Fuel), for instance, contains 20 grams of protein, which puts you well on your way to meeting your daily requirement (the recommended daily intake is 37 to 46 grams for women and 52 to 64 grams for men).
But since the type of protein found in collagen isn't the same kind used in powders geared toward building muscle, Engelman suggests adding it on top of your usual protein powder rather than as a direct substitute.
What Do YOU Think?
Have you tried drinking collagen before? What did you think? Or are you waiting for more research to be done before you start sipping your way to more youthful skin and joints? Let us know in the comments below.
Writer Bio
Moira Lawler is a magazine editor turned freelance writer based in Chicago. She primarily writes about nutrition, exercise, and healthy living. Her work has appeared in EverydayHealth.com, Chicago magazine, CNTraveler.com, Shape.com and Men's Health, among others.