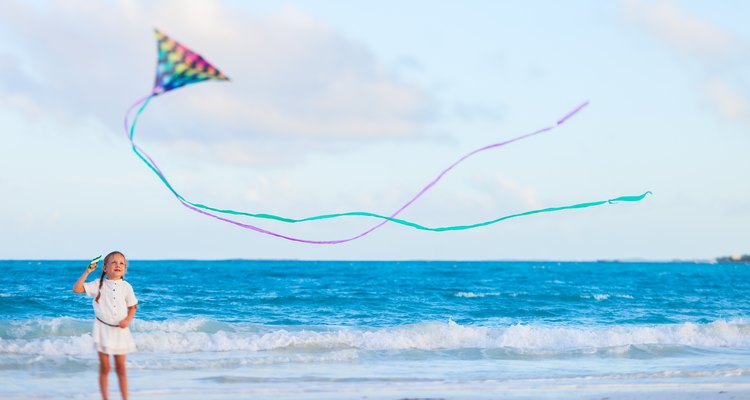 shalamov/iStock/GettyImages
A Guide to Family-Friendly Spots in the "Heart of Dixie"
Sometimes overlooked as a family vacation destination, Alabama actually contains many sights, attractions and activities for all ages. From relaxing at the beach to delving into history or even exploring space, families can enjoy a vacation to remember.
Hit the Beach in Gulf Shores and Orange Beach
Sitting along the Gulf of Mexico, neighboring cities Gulf Shores and Orange Beach have long served as family vacation getaways. With 32 miles of sugar-white beaches, families have room to splash in the surf, perfect their sand castle or just soak up the sun. When not on the beach, try competing at mini golf or go karting at Adventure Island (24559 Perdido Beach Blvd., Orange Beach, AL). Rates vary by activity, but no one activity costs more than $7.50 per person. Kids age 2 and younger are free.
Enjoy animal encounters at the Alabama Gulf Coast Zoo (1204 Gulf Shores Pkwy., Gulf Shores, AL ) or the Gulf State Park Nature Center (20115 State Hwy. 135, Gulf Shores, AL). Zoo admission is $11 for adults, $9 for seniors, and $8 for kids ages 3 to 12. Visitors to the nature center are subject to a $2 entrance fee per vehicle.
And for family fun while dining out, head to Lucy Buffett's Lulu's (200 E. 25th Ave., Gulf Shores, AL) or The Hangout (101 E. Beach Blvd., Gulf Shores, AL ), both offering live music, games and entertainment in addition to family-friendly menus. At both restaurants, many onsite games and activities are free; kids menu prices at Lulu's are $6 and $7 at The Hangout. Both are exclusive of beverages.
Head Into Space in Huntsville
At the U.S. Space & Rocket Center (One Tranquility Base, Huntsville, AL), explore this country's development and advancement of space exploration started by Dr. Wernher von Braun and his fellow rocket scientists in the 1950s. View a massive Saturn V rocket—one of three in the world—or walk among 27 missiles and rockets in the Rocket Park.
Consider taking part in a day camp or a week-long space camp to become fully immersed in learning about working in space. Admission is $24 for visitors age 13 and older, $16 for children age 5 to 12, and free for children age 4 and younger. Combo tickets and various discounts also are available.
Other historical attractions in Huntsville include Burritt on the Mountain (3101 Burritt Dr. SE, Huntsville, AL), where visitors learn about rural life during the 1800s, and Alabama Constitution Village (109 Gates Ave., Huntsville, AL), housing reconstructed Federal-style buildings where 44 delegates met to put Alabama on the path to statehood.
Admission to Burritt is $10 for adults, $8 for children and students, $9 for military and seniors age 60 and older, and free for children age 2 and younger. Admission at Alabama Constitution Village is $12 for adults, $10 for seniors (age 55+) and youth (ages 4-17), and $5 for toddlers (ages 1-3).
Step Back in Time in Montgomery
Alabama's capital city, Montgomery, also is home to the civil rights movement in the United States, and contains several notable sites that document this historic period. For instance, at the Civil Rights Memorial Center (400 Washington Ave., Montgomery, AL), see exhibits on civil rights movement martyrs, the Wall of Tolerance and, of course, the memorial itself located just outside the center. Admission to the center is $2 for adults and free for children.
There's also the Rosa Parks Library and Museum (252 Montgomery St., Montgomery, AL), which documents Parks' life and the impact she had on the civil rights movement. At the Freedom Rides Museum (210 S. Court St., Montgomery, AL), see how a group of young adults took action by launching a non-violent protest to end segregation in public transportation. Each attraction provides an in-depth look at a crucial time in this country's history, one that provides important lessons for all families.
Admission to the Rosa Parks Library and Museum is $7.50 for visitors age 12 and older and $5.50 for children age 12 and younger. Additional discounts are available. Admission to the Freedom Rides Museum is $5 for adults, $4 for college students, seniors and military, and $3 for children ages 6 to 18.
Planning Your Visit
Thanks to its southern location, Alabama enjoys favorable weather most of the year. Obviously, Gulf Shores and Orange Beach are especially busy during spring break and summer when most travelers take a beach vacation. Due to its location in the Northeast corner of the state, Huntsville may experience more winter weather than other regions, so be prepared for the cold if heading there between December and March. Of course, Montgomery's central location lends itself to mild weather most of the year, but it never hurts to check the forecast before hitting the road.
References
Writer Bio
Karon Warren has covered travel for nearly 20 years with numerous print and online publications. Her byline has appeared in USA Today, USA Today's 10 Best, WorkingMother.com, FamilyVacationCritic.com. and many others. She is a member of both the Society of American Travel Writers and the American Society of Journalists and Authors. In addition to her freelance work for other clients, she also writes for her own travel site, ThisGirlTravels.com