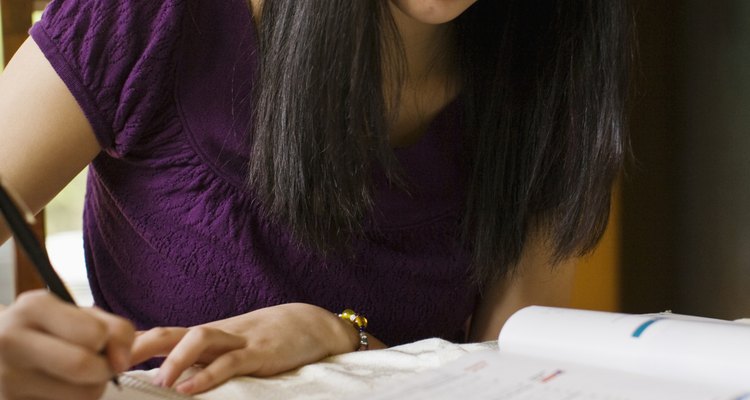 Todd Warnock/Lifesize/Getty Images
Going back to school after winter break is similar to the first week of classes. Many of your friends and peers haven't seen you in a while, and first impressions can make or break your social life. The winter weather can also impact what you wear after Christmas break. Finding the ideal balance between comfort and style can start the New Year at school off right.
New Clothes
Many students receive clothing over the holidays. Use these gifts to your advantage when venturing back to class after the break. A polished look will not only gain the attention of others, but your teachers will likely be impressed, too.
Refreshing Old Attire
Going back to school, you may feel pressure to wear everything new. Not only is this impractical, but your sweater gifts from family members will only take you so far. Refreshing outfits from the fall is an easy and economical way to update your post-winter break wardrobe. Add new colors of shirts to the jeans you wore just a few months ago, or consider wearing leggings underneath your dresses for an entirely different look.
Mind the Weather
Fashion and style aren't the only concerns you should have when picking outfits for school after winter break. Depending where you live, another consideration is the cold, and sometimes brutal, weather. Cold weather is especially concerning if you walk to school. This doesn't necessarily mean you have to wear a bulky, unflattering coat, but you should mind the temperatures and conditions before heading out to class. Thankfully, dressing in layers has become fashionable in recent years, as this technique is ideal during cold months. If you walk to school in the dark morning hours, wear lighter colors so motorists can see you.
Dress Codes
School dress codes can place limits on what you can wear to class. Before you break the dress code and spend the first weekends of the New Year in detention, consider modifying your outfits for school. Dress up your winter outfits with a pair of sleek boots without risking breaking all the rules -- just double-check any limits on heel height. Jewelry and other accessories can also transform otherwise boring outfits. This can be especially useful if you have to wear uniforms to school.
References
Writer Bio
Kristeen Cherney began writing healthy lifestyle and education articles in 2008. Since then, her work has appeared in various online publications, including Healthline.com, Ideallhealth.com and FindCollegeInfo.com. Cherney holds a Bachelor of Arts in communication from Florida Gulf Coast University and is currently pursuing a Master of Arts in English.
Photo Credits
Todd Warnock/Lifesize/Getty Images