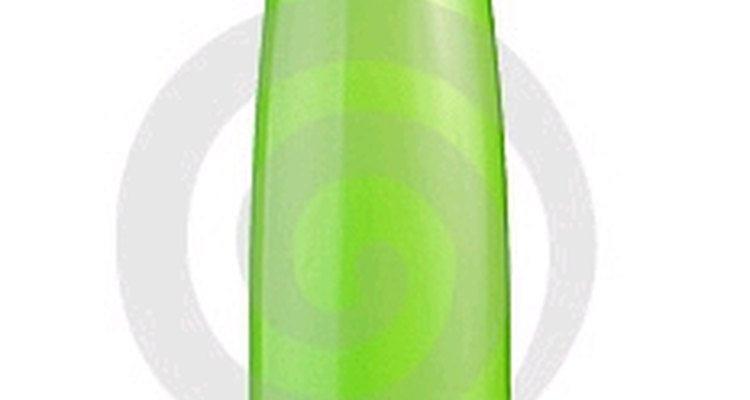 http://thumbs.dreamstime.com/thumb_416/1246920827WG3d1L.jpg
Shampoo is a product used for hair care and maintenance. Although shampoo was once considered a luxury, the product is widely available and pretty much a shower essential in the United States today. Different formulations of shampoo offer different benefits for individual needs.
History
The term "shampoo" was conceived in northern India and originally referred to "head massage," usually with a form of hair oil. India introduced the British to this term in the early eighteenth century, when a Bengali entrepreneur opened a shampooing bath. At the bath, clients received shampooing and a scalp massage. Eventually, this entrepreneur, Dean Mohamed, was named "Shampooing Surgeon" to British royalty.
At the turn of the nineteenth century, commercially made shampoo became available and began to be advertised in magazines and newspapers. At this point, the English used shampoo less for massaging and more for cleansing purposes.
Originally, the ingredients in shampoo and soap were very similar and contained detergents. The first shampoo with an ingredient formula similar to what is used today was introduced in the 1930s by John Breck, who launched a line of shampoos for dry and oily hair.
Function
Today's shampoo gently removes dirt, oils and debris from pollution and chemicals left behind by styling products. Specially formulated shampoos can be used for the treatment of a variety of hair care and scalp issues.
Types
There are literally hundreds of types of shampoo used for a variety of reasons. For example, some shampoos offer ingredients to achieve hair volume, while other products boast smoothing ingredients for frizzy hair. There are shampoos geared toward people with curly hair and shampoos that benefit straight hair. Dandruff shampoo aids in killing the bacteria that causes flakes. Baby shampoo is formulated to be gentler and less irritating to skin and eyes. Animal shampoo is designed especially for your pets' specific skin makeup.
Tips for Use
Determine the best shampoo for your hair type. If you're not sure of your hair type, ask your stylist or barber to help you, or choose a very mild shampoo.
Because there are so many shampoo brands to choose from, buy a few travel bottles so you can try several at a low cost.
Although the instructions on the shampoo bottle may say to lather up twice if desired, once is really enough if you shampoo regularly.
Massage the shampoo into your scalp with your fingertips. There's no need for vicious scrubbing.
After shampooing, rinse your hair thoroughly.
When taking a bath, use clean water to wash and rinse your hair.
Benefits
Benefits of cleansing the hair and scalp with shampoo include removing debris and treating individual hair needs to achieve healthy, strong and balanced hair.
References
Writer Bio
Katie Brennan is an award-winning freelance writer in Denver. She realized her passion for prose at age 12, when she published a non-fiction essay in a national book. Brennan has a Bachelor of Arts degree in journalism and English from the University of Iowa.
Photo Credits
http://thumbs.dreamstime.com/thumb_416/1246920827WG3d1L.jpg