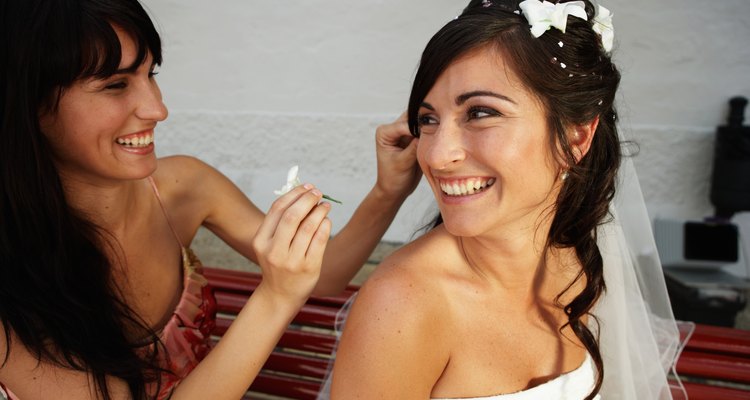 Maria Teijeiro/Digital Vision/Getty Images
A mistress of ceremonies is a woman, often a close friend or relative of the bride, who is asked to take care of the wedding day details. During the wedding reception, the mistress of ceremonies has several important duties.
Maintain Schedule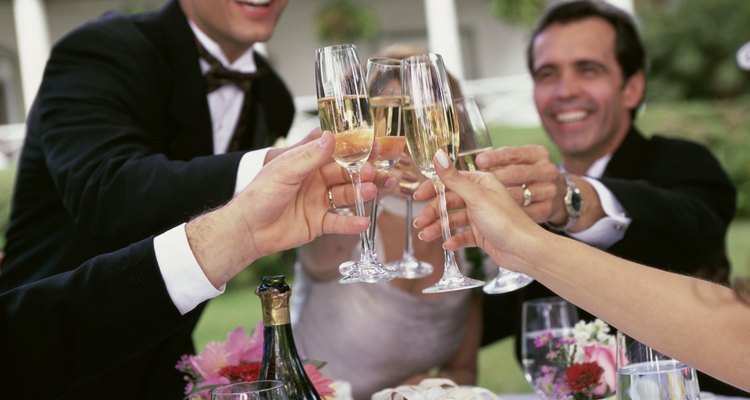 Purestock/Purestock/Getty Images
The mistress of ceremonies is responsible for keeping the wedding reception on schedule. She will help the bride and groom arrive at the wedding reception on time and ensure that speeches stay within the allotted time frame.
Make Announcements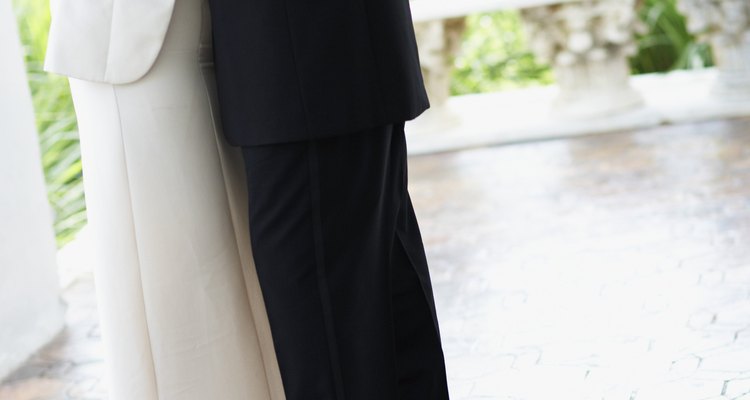 This duty includes not only introducing the bride, groom and wedding party at the beginning of the reception, but also announcing the various parts of the reception, such as the first dance.
Promote Enjoyment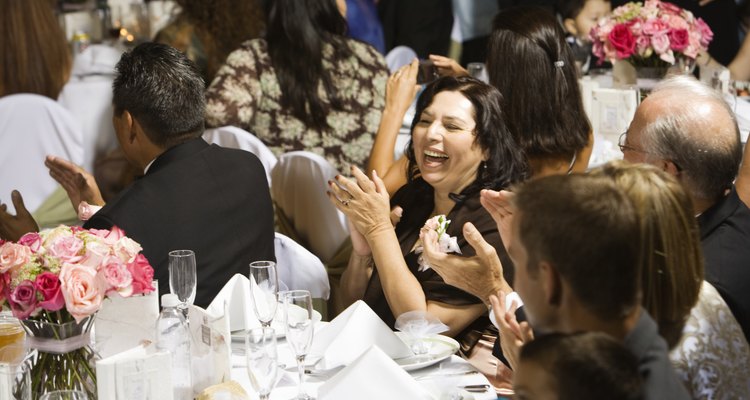 Hill Street Studios/Blend Images/Getty Images
The mistress of ceremonies can easily influence the overall environment and mood of the wedding reception. By helping guests feel comfortable, happy and connected, she can ensure that guests fully enjoy the wedding reception.
Be Prepared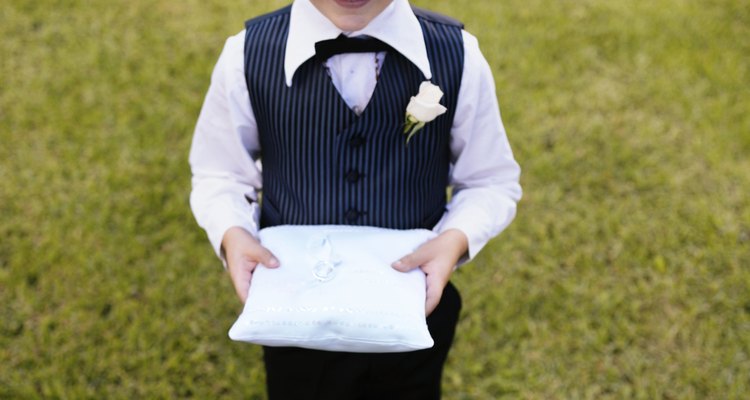 Marc Debnam/Digital Vision/Getty Images
This might include handling medical emergencies, problems with equipment, inebriated guests or misplaced objects.
Ensure Couple's Happiness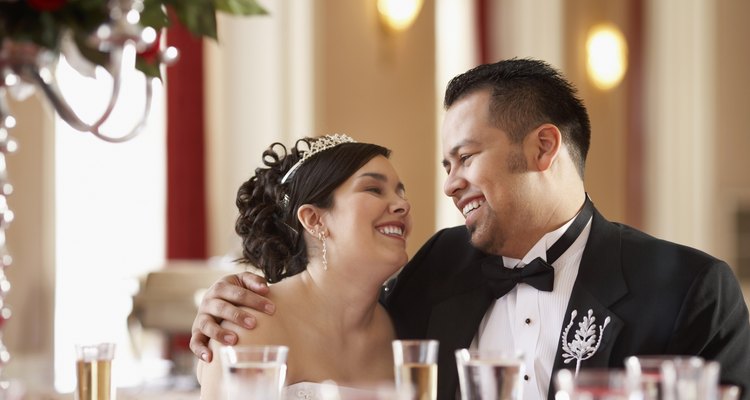 Creatas/Creatas/Getty Images
One of the most important duties of the mistress of ceremonies is to help the bride and groom enjoy their special day. The couple's happiness should ultimately be the main focus for the mistress of ceremonies.
References
Writer Bio
Krista Sheehan is a registered nurse and professional writer. She works in a neonatal intensive care unit (NICU) and her previous nursing experience includes geriatrics, pulmonary disorders and home health care. Her professional writing works focus mainly on the subjects of physical health, fitness, nutrition and positive lifestyle changes.
Photo Credits
Maria Teijeiro/Digital Vision/Getty Images