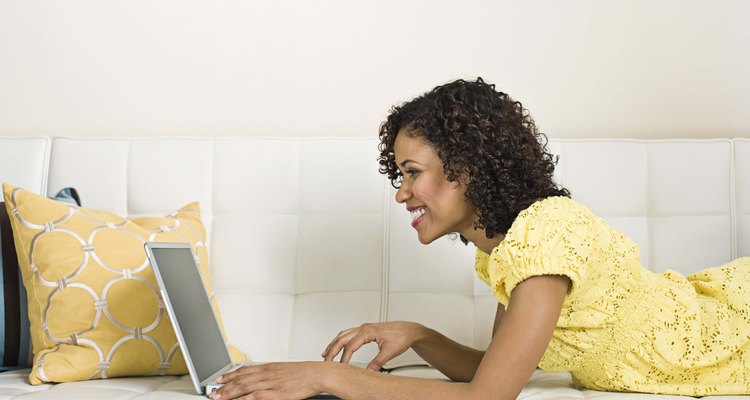 Jupiterimages/Brand X Pictures/Getty Images
While photo-modifying makeup and hair editors are a dime a dozen online, there aren't many programs designed to actually analyze your face. Anaface, however, offers the service for free; the photo you use can be uploaded directly from your computer. When taking the photo for the face shape analysis, pull back your hair to keep it out of your face and look straight at the camera. A side angled shot won't work as well. Your eyes, ears, nose, mouth, chin and forehead should be visible in the photo.
Navigate to Anaface (see Resources.)
Check that you've read the terms and conditions, and then check your gender. Click "Browse."
Click on the file you want to use, and then click "Open." Wait for the image to upload.
Move the slider on the left side of the photo to show only the face being analyzed in the box. Click and drag the photo to adjust it so that it's centered.
Click the arrow icon, and then click the top middle of the head below the hairline. Continue to place points at the upper right ear, outer right eye, inner right eye, top of the nose, inner left eye, outer left eye, top of the left ear, bottom of the right ear, rightmost point on the nose, bottom of the nose, leftmost point on the nose, bottom left ear, right side of the mouth, middle of the mouth, left side of the mouth and chin.
Click "Next" to see your results.
Writer Bio
Melly Parker has been writing since 2007, focusing on health, business, technology and home improvement. She has also worked as a teacher and a bioassay laboratory technician. Parker now serves as a marketing specialist at one of the largest mobile app developers in the world. She holds a Master of Science in English.
Photo Credits
Jupiterimages/Brand X Pictures/Getty Images