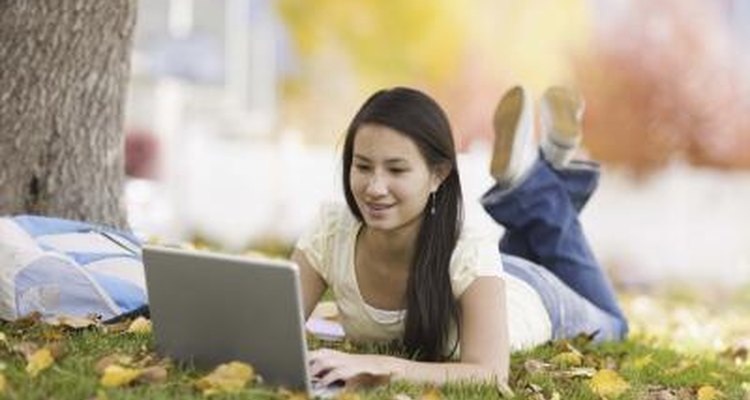 Jupiterimages/Stockbyte/Getty Images
Whether catching up with a life-long friend or meeting someone for the first time, the Internet provides a wide spectrum of activities to enjoy with other people. Studies indicate that almost 7 percent of American adults suffer from social anxiety. If you struggle with face-to-face interactions, online platforms may offer the kind of human connection we all need in our day-to-day lives.
Ways to Connect
According to 2014 research by the Pew Research Center, 74 percent of computer-savvy adults also engage in social networking. While you may associate social networking with profiles and online dating, these websites also let you play games and take academic classes with both old friends and new contacts. The Internet may also spark your creativity – in fact, 46 percent of adult users share original artwork on social media websites, often earning both fans and friends through mutual appreciation for photography and cinematography.
Ways to Remain Safe
The Internet makes it easy to chat with friends, plan a hiking trip and even date in a world that becomes more hectic every day. However, with convenience comes with risk. Always remain cautious when interacting online, especially if you don't know the person offline. Take care to safeguard personal information, and if you feel uneasy during a virtual interaction, log off. Regardless of where you meet, friends should always respect your privacy and your boundaries.
References
Writer Bio
Jennifer Boyden has been writing professionally since 2007. She holds a Bachelor of Fine Arts in creative writing from Emerson College and graduate degrees in mental health counseling and criminal justice from Suffolk University. Boyden also has experience playing and coaching collegiate softball and is a CrossFit Level 1 trainer.
Photo Credits
Jupiterimages/Stockbyte/Getty Images