Brides-to-be and wedding planners alike know that every flower has a meaning. Flowers have been used throughout history to express emotions and symbolize virtues, in addition to their physical beauty and pleasing scents.
The allium flower's perfectly round shape and range of colors make it an ideal choice for any flower arrangement, and its traditional meaning makes it a good addition to the bridal bouquet as well.
Floriography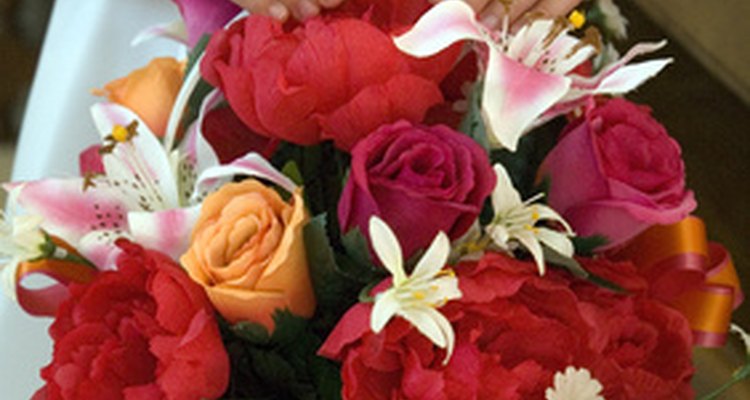 Flower Girl and Basket of Flowers image by TMLP from
Fotolia.com
The language of flowers or "floriography" became popular under the reign of Queen Victoria, when the flowers expressed sentiments people could not speak in polite society, according to "BBC:The Language of Flowers." Writers at the BBC explain that during this time of restricted conversation, flowers became such a popular method of expressing one's emotions that several dictionaries of flower meanings were written, including "Le Langage des Fleurs" by Charlotte de la Tour published in 1818.
Features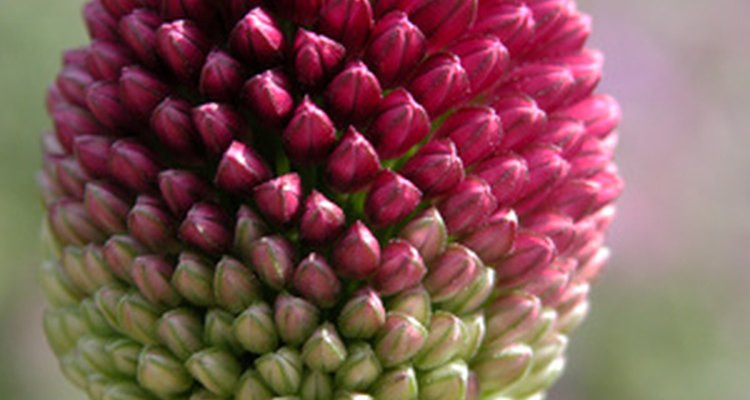 allium sphaerocephalon image by Tom Curtis from
Fotolia.com
Allium flowers grow from a single bulb and produce globe-shaped clusters of flowers in purple and pink, writes Norah T. Hunter in her book "The Art of Floral Design." Hunter notes that allium flowers are members of the lily family, and that common names for the plant are garlic, onion and flowering onion. Allium flowers may smell like onions when cut, according to Hunter, and the flowers last from five to 10 days in a vase.
Allium in Flower Arrangements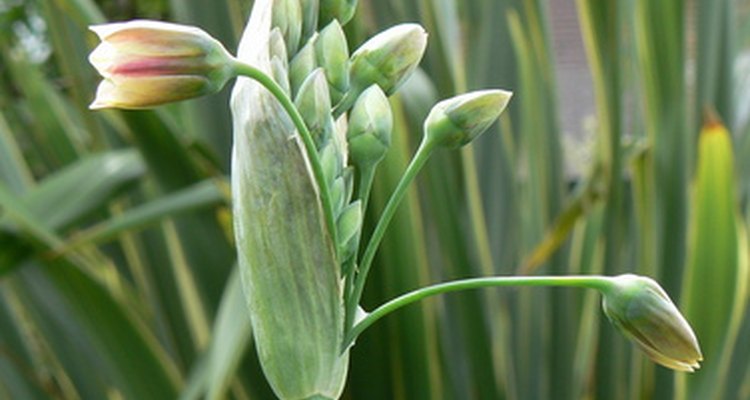 Allium is a versatile flower that functions well in minimalist, modern floral arrangements as well as ornate, romantic creations, according to "Martha Stuart Living" magazine. You'll find a wide variety of blooms in this varietal, reported "Martha Stewart Living": blooms range in size from a fraction of an inch to the size of a grapefruit and vary in height from a couple of inches to 4 feet. In addition, writers at "Martha Stewart Living" assert that allium flowers can be found in a wide variety of colors, including purple, pink, lilac, blue, white and pale green.
Meanings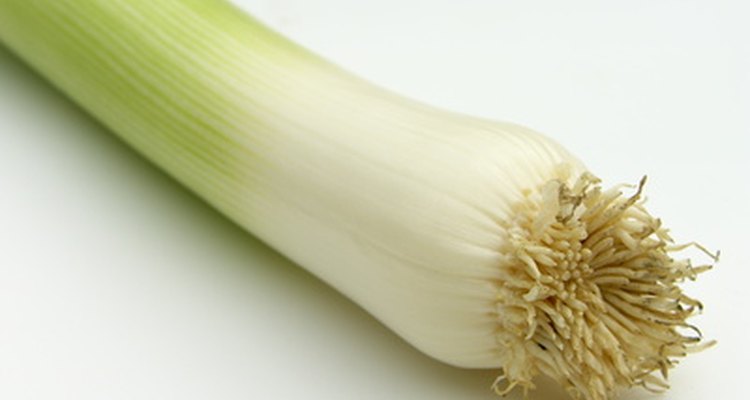 allium porrum image by Andrzej Włodarczyk from
Fotolia.com
The allium flower means unity, humility and patience, according to "Brides Magazine: Flower Finder." Author E. Block explains in his book "Garlic and Other Alliums: The Lore and the Science" that the Latin root of the word onion, "unio," means one or unity, and the plant was given this name because it grows from a single bulb.
Warning for Pet Owners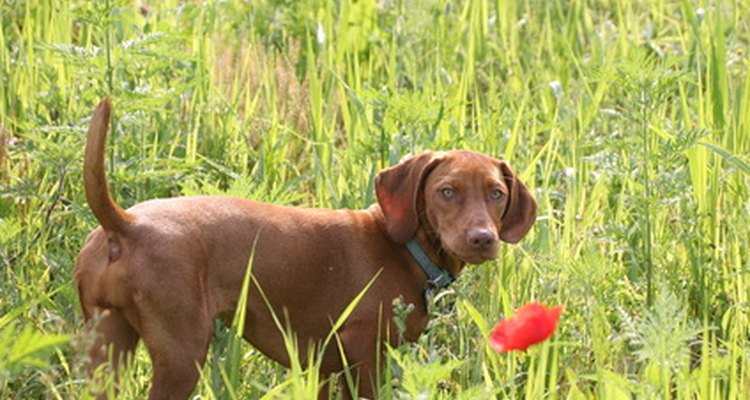 puppy dog pet animal flower poppy field grass image by Paul Retherford from
Fotolia.com
Plants from the allium family can be toxic to cats and dogs, according to the American Veterinary Medical Association. If you're including allium flowers in your wedding flowers, make sure that none of your household pets--cats, dogs or horses--chew on the flowers. If you think your pet has been poisoned, contact an ASPCA Poison Control Center.
References
The Art of Floral Design"; Norah T. Hunter; 2000
"Garlic and Other Alliums: The Lore and the Science"; E. Block; 2010
Writer Bio
Marguerite Darlington has worked as a professional writer and editor since 1993. She has experience in a wide variety of fields - everything from academic publishing to advertising, from Internet content to trade magazines. She has been published in publications such as "CMA Today." She earned a Bachelor of Science in journalism from Northwestern University's Medill School of Journalism.
Photo Credits