It's never easy when a loved one dies, it's even worse when you are a teenager. Teens are going through a challenging time already and adding a loss to the equation makes it worse. There are several sympathy gifts to consider for a teenager who is suffering the loss of someone dear to them.
Memento Gifts
For some teenagers, the best sympathy gift is something that reminds them of the person they lost. A piece of jewelry with special meaning behind it is often appreciated. An angel pendant may bring comfort to someone who believes their loved one will now be their guardian angel. If the person who died was an avid football fan, a football pin to subtly wear on their jacket is a nice gesture. If you know details about the person who died, a charm bracelet with appropriate charms may be ideal. Other gifts that keep the person in their heart is a suitable figurine, a photo of the person who died, a keepsake shadowbox or a locket with the person's picture in it.
Books For Teens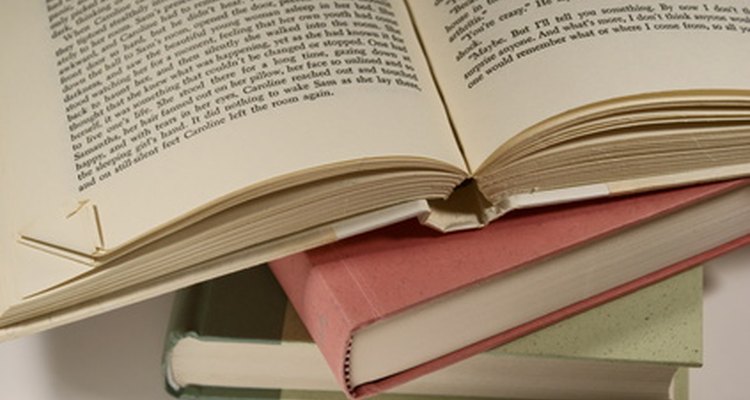 There are some awesome books available for teens to help them deal with the loss of a loved one. Consider picking up one of the following books as a sympathy gift: "When A Friend Dies - A Book For Teens About Grieving and Healing" by Marilyn Gootman; "Grieving For Dummies" by Greg Harvey; "I Wasn't Ready to Say Goodbye: Surviving, Coping and Healing After the Sudden Death of a Loved One" by Brook Noel; "The Grieving Teen: A Guide for Teenagers and Their Friends" by Helen Fitzgerald; "Straight Talk about Death for Teenagers: How to Cope with Losing Someone You Love" by Earl A. Grollman; "Mending a Broken Heart: A Teenager's Guide Through the Loss of a Parent" by Kimberly Masi; "Living When a Young Friend Commits Suicide" by Earl A. Grollman; "Healing Your Grieving Heart for Teens: 100 Practical Ideas" by Alan D. Wolfelt.
Gifts for Expression
Almost everyone, but especially teens, can get relief by expressing their emotions. With that in mind, a journal makes a great sympathy gift. A nice but cool notebook and a funky pen might be the perfect gift. You can also consider a fill-in-the-blanks type of journal such as "The Gift of a Memory" by Marianne Richmond. This 80 page journal provides words of comfort and has plenty of space to record treasured memories of the person who died.
References
"Healing the Hurt, Restoring the Hope: How to Guide Children and Teens Through Times of Divorce, Death, and Crisis With the Rainbows Approach"; Suzy Yehl Marta; 2003
"The Gift of Loving-Kindness: 100 Mindful Practices for Compassion, Generosity & Forgiveness"; Mary Brantley; 2008
"Easy Etiquette Sample Thank You Notes and Sympathy Cards"; Sharon Paskoff; 2000
Writer Bio
Toby Welch has been a full-time freelance writer since 2003. She has published in the "National Post," "Cottage," "Opulence," "Alberta Parent," "The Real Estate Magazine" and Living Safety," as well as many more articles online. Toby holds an accounting degree from the University of Calgary.
Photo Credits