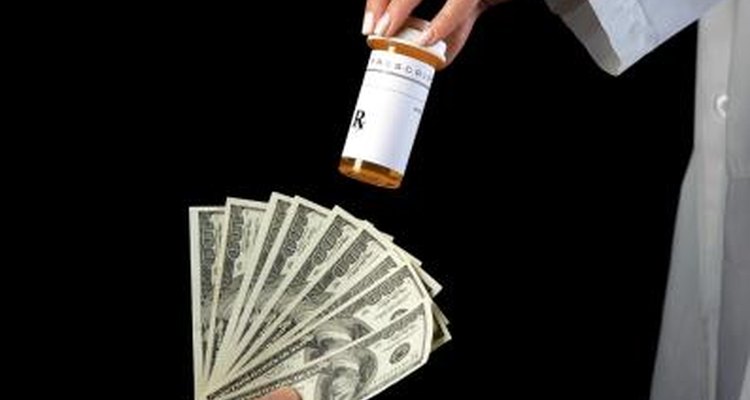 Liquidlibrary/liquidlibrary/Getty Images
When a person becomes very sick, he has more to worry about than just his illness. He may begin to miss a lot of work, and the medical bills will begin to pile up. These expenses can add up quickly and cause financial stress on top of his concern for his health. Family and friends do not have to sit by and do nothing. They can begin raising money for the sick individual to help ease the burden.
Step 1
Take out an ad in the local newspaper. You can use the ad to tell the individual's story and make a plea for help. Include an address where readers can send in a donation. Often, members of a community will rally to help another member. They just need to be aware that there is a need.
Step 2
Paste a flyer with a picture of the sick individual and his story to an empty coffee can. Make a few of these and find store owners who would be willing to display them on their check-out counters. This is a great way to collect money from individuals who may not even know that your friend or family member needs help. People are usually willing to throw extra change into coffee can, and that loose change can really add up.
Step 3
Organize a silent auction. You can ask businesses to donate items for your silent auction. This can be a physical item such as a skateboard, or it could be a coupon for a free meal for two. Arrange a gathering where individuals bid for each of the items. The highest bidders win the donated item, and the money raised is given to your sick friend.
Step 4
Sell raffle tickets. You could hold a 50/50 raffle. Set a price for each ticket. You keep half of the money for your friend, while the other half goes into a pot. Once all the tickets are sold, pick a winning ticket; the person who holds that ticket wins the money in the pot.
Step 5
Hold a cook-off. Charge a fee to each person who enters the cook-off. The cook-off could have several categories, such as "Best Chili" or "Best Brownies" to get the most response. The more categories you have, the more entries you will receive, which means more money for your sick friend.
References
Resources
Writer Bio
Alicia Bodine has been a professional writer for 13 years. She has produced thousands of articles for online publications such as Demand Studios, GoBankingRates and WiseGeek. Bodine is passionate about gardening, travel, education and finance. She has received awards for being a top content producer.
Photo Credits
Liquidlibrary/liquidlibrary/Getty Images