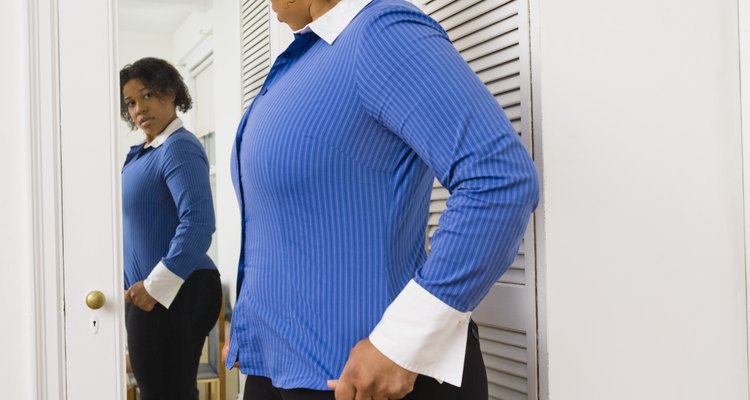 Creatas Images/Creatas/Getty Images
Deciding what to wear to a Catholic ordination, a ceremony during which a man receives Holy Orders, can be challenging because the church provides no specific, universal rules for attire. However, following the Catholic concept of modesty and the recommendations of modern-day church leaders will help parishioners choose appropriate clothing for this solemn occasion or any other event in a Catholic church.
Modesty
According to the Catechism of the Catholic Church, "modesty is decency. It inspires one's choice of clothing. It keeps silence or reserve where there is evident risk of unhealthy curiosity. It is discreet." When dressing for a Catholic event, it is best to be well-covered so as not to distract other attendees. Benjamin D. Wiker, a professor at Franciscan University of Steubenville, suggests the "knees-to-neck rule": the area of the body between the knees and neck should be covered with non-clinging clothing.
Formal vs. Casual
The Rev. William Saunders, dean of the Notre Dame Graduate School of Christendom College, says that the same formality of dress reserved for weddings and meeting special guests should also be observed for Mass. He says, "in deciding what to wear, we should be thinking, 'I am dressing to meet my Lord and to participate in the mystery of my salvation.'" No matter the season, clothing should be neat and clean and better that it be overly formal than overly casual.
Appropriate Clothing
For women, dressing properly for an ordination could include wearing a blouse with short or long sleeves, a blazer, a turtleneck, a calf-length skirt or dress or dress pants. For men, suits, dress shirts with short or long sleeves, ties, polo shirts and dress pants would be appropriate.
Inappropriate Clothing
The following clothing for women would not be appropriate for an ordination: backless tops, anything with a low-cut neckline, skirts or dresses shorter than knee-length or any tight-fitting item. For both men and women, sleeveless shirts, shorts, t-shirts, jogging suits and beachwear would be inappropriate.
References
Writer Bio
Based in Kansas City, Andrea Adams has been been writing for the non-profit sector since 2006. Her areas of interest include higher education, social issues and cultural phenomena. She has a Bachelor of Science in social policy from Northwestern University.
Photo Credits
Creatas Images/Creatas/Getty Images