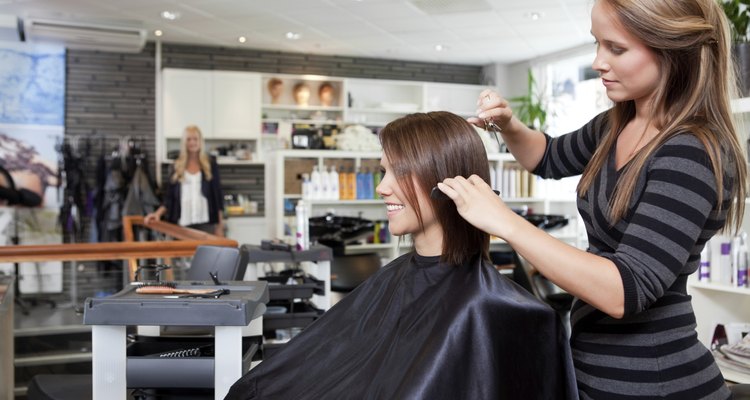 tyler olson/iStock/Getty Images
If you have fine hair, you know what a challenge it can present. Because your hair lacks body and volume, it will does not hold a style, and as a result it appears thin, stringy, flat and limp. The good news is that due to improved technology, a chemical permanent wave--once a risky endeavor due to the potential for breakage and frizz--is now a workable strategy for adding volume and texture to your fine hair. Your fine locks can look fuller with the help an experienced stylist and the choice of the right type of perm.
Fine Hair Features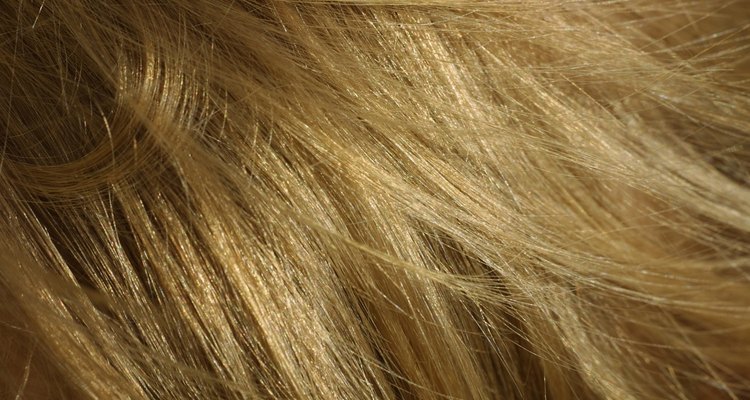 Photos.com/Photos.com/Getty Images
Fine hair is not synonymous with thin or sparse, hair--fine hair simply means your individual hairs have thinner shafts. By its very nature and its inability to hold a style, however, fine hair often appears thin. Fine hair is fragile and vulnerable to breakage, and is easily weighed down by too much conditioner or hair gel, worsening the problem of flatness. On the plus side, if you have fine hair, its natural smoothness is more likely to make it appear shiny. Women with fine hair often turn to extensions and weaves to provide what Mother Nature didn't, but these hair systems can cause damage and breakage to already-delicate hair.
Permanents for Fine Hair
If you decide to try a permanent to add volume to your hair, you must choose a skilled professional stylist, preferably one who specializes in perming fine hair and can show evidence of good results, whether through before-and-after pictures or word of mouth from previous customers.
Tell your stylist that you want a gentle body wave--also called a body perm--and that you do not want tight waves or spiral curls, as these can be disastrous for your hair. Because fine hair responds much more quickly than thick hair to the perm chemicals--sometimes reacting almost immediately--your stylist should be willing to check your progress visually every five minutes instead of relying on a timer. In addition, she should be careful not to oversaturate your hair--with fine hair, less is more.
Discuss with your stylist the possibility of staggering the rods and using a zig-zag parting in order to camouflage any splits that may appear. You may also want to consider a partial or scatter perm, in which the stylist sets rods only in essential areas such as the crown, the top of the head, the back of the head and the front or bangs.
Before you schedule your perm, use a good conditioner for several weeks beforehand, to make sure your hair is in tip-top condition, with no dryness or brittleness. With a body perm, your hair will probably still need daily styling for shape, but at least you will be starting out with some added volume.
Tips and Precautions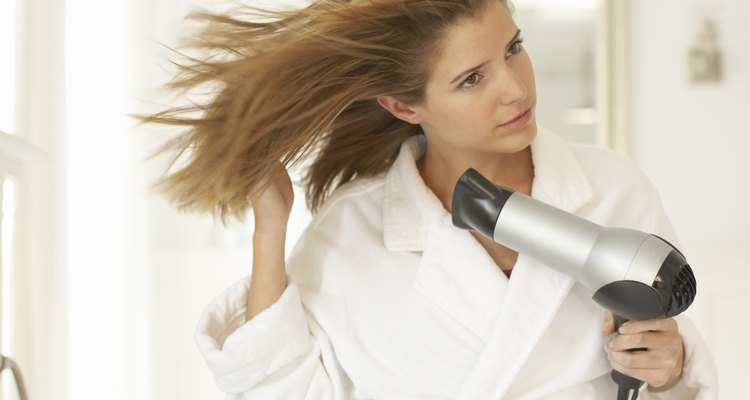 Christopher Robbins/Photodisc/Getty Images
Handle your hair gently. Blowdrying too roughly, blow-drying at too high a temperature, even brushing too enthusiastically can damage your hair and cause it to break off. Try to use curling irons sparingly in order to minimize heat damage, and use a good-quality shampoo specially formulated to give volume. To avoid weighing hair down, use conditioner only on the ends.
Do not color your hair before a perm. According to hair expert Mark Garrison, owner of Mark Garrison Salon in New York City, the combination of perming and color-processing can be "downright lethal for locks."
Writer Bio
Carol Sarao is an entertainment and lifestyle writer whose articles have appeared in Atlantic City Weekly, The Women's Newspaper of Princeton, and New Millennium Writings. She has interviewed and reviewed many national recording acts, among them Everclear, Live, and Alice Cooper, and received her Master of Fine Arts degree in writing from Warren Wilson College.
Photo Credits
tyler olson/iStock/Getty Images