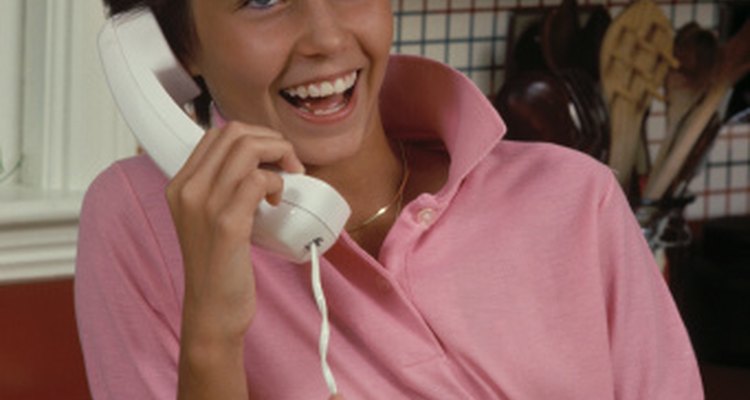 Comstock/Comstock/Getty Images
If the 1980s conjures up images of an ebullient Michael Jackson performing his best "Thriller" dance, you have thought about the right era. During this decade fashion took itself to new levels, experimenting with bright colors, bold patterns and new shapes. Children's clothing mimicked adult styles, allowing them to explore their individuality with fresh colors and new trends.
Pants
Jeans were given a makeover during the 1980s. These popular pants were put through an acid wash to give them a worn look, or torn to add a frayed look. MC Hammer popularized the parachute pant -- thin, shiny nylon pants with multiple pockets that closed with zippers. Both boys and girls wore parachute pants, but typically only girls wore leggings. Available in a rainbow of colors, leggings were made from knit materials and stopped below the knee, at mid-calf or at the ankle. Jammers or spandex bike shorts were also popular during the '80s.
Tops
Denim jackets were hot items during the 1980s, complete with the same acid wash as jeans. Michael Jackson made cropped leather jackets popular for a rock-and-roll look. Big baggy sweaters for both boys and girls were common, and girls often wore off-the-shoulder torn sweatshirts. Big patterns, bold stripes and neon colors like green, orange and yellow made a statement when it came to tops. Girls wore large flower patterns in dresses and blouses. Boys wore sweaters with abstract patterns and colors.
Shoes
High-tops made their way into everyday street fashion. Both boys and girls could be found wearing a pair of "Chuck Taylors" that went over the ankle. Tennis shoes came in bright colors and patterns. Kids threaded shoelaces in a rainbow of colors into their street shoes. Puffy Reebok shoes in highlighter colors were also a popular choice. Girls wore "Jellies" during the summer months. Jelly shoes were made from PVC plastic and were sometimes infused with glitter to make them sparkle. Jellies came an a wide assortment of colors as well.
Accessories
In the 1980s, wild accessories made fashion fun for kids and adults. Jelly bracelets made of PVC plastic could be stacked up in various colors on an arm. Leg warmers pulled over exercise pants or leggings or even a pair of fishnet stockings lent warmth and style. Over-sized sunglasses in neon colors were also a hip accessory for both boys and girls. Slap bracelets made from a thin piece of steel and covered with brightly colored fabric were other fun accessories.
References
Writer Bio
Alyssa Ideboen has been writing professionally since 2005. She has contributed to several print and online publications, including "Lexington Woman" and "Global Business" magazines. Ideboen holds a Bachelor of Arts in business management and communication from Judson University.
Photo Credits
Comstock/Comstock/Getty Images