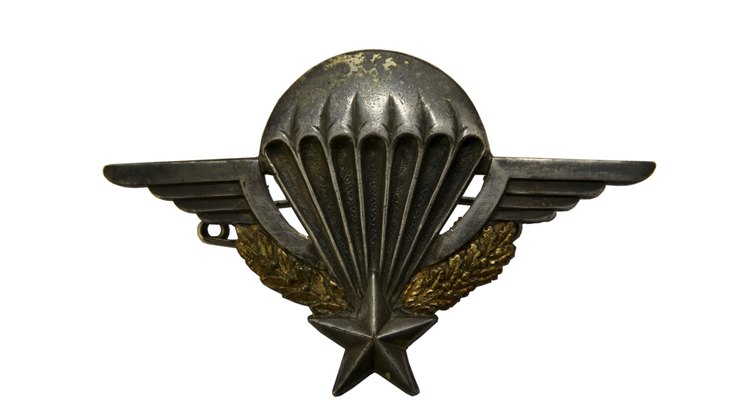 philipimage/iStock/Getty Images
The Army classifies foreign jump wings as foreign badges, and their position is governed under Army Pamphlet 670-1, Guide to the Wear and Appearance of Army Uniforms and Insignia. Males place foreign badges 1/8 of an inch above the right pocket flap of their Dress As. Females place foreign badges 1/2 inch above the nameplate. If you're wearing the badge in conjunction with unit awards, you place the badge 1/2 an inch above the award. This rule applies to both genders.
Rules Apply
You are only allowed to wear one foreign badge at a time and you are forbidden to wear it unless you wear at least one U.S. badge or medal simultaneously. The Army lists all authorized foreign badges in Appendix D of Army Regulation 600-8-22. If you are not currently assigned to airborne duty, you are not allowed to wear any foreign jump awards. Note that the term "parachutist badge" means the same thing as "jump wings" and the terms are used interchangeably.
Writer Bio
Michelle Dwyer is a U.S. Army veteran writing fiction and nonfiction since 2003. She specializes in business, careers, leadership, military affairs and organizational change and behavior. Dwyer received an MBA from Tarleton State University/Texas A&M Central Texas and an MFA in creative writing from National University in La Jolla, Calif.
Photo Credits
philipimage/iStock/Getty Images