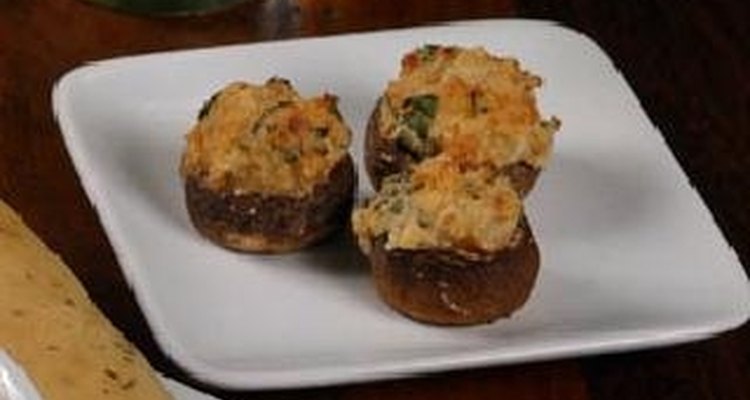 These shrimp are delicious as an appetizer at a restaurant, and you can duplicate them at home. Serve with bread to mop up the extra yummy garlic butter.
Preheat oven to 325 degrees F (165 degrees C).
Heat the butter and garlic in a skillet over medium heat until the butter begins to bubble. Stir in the shrimp, and cook for about 1 minute.
Place one shrimp into each mushroom cap, and place into a small baking dish.
Spoon the garlic butter into the mushroom caps, and sprinkle each with a pinch of mozzarella cheese.
Bake in the preheated oven until the mushrooms are tender and the cheese is golden and bubbly, 10 to 15 minutes.
Writer Bio
This article was written by a professional writer, copy edited and fact checked through a multi-point auditing system, in efforts to ensure our readers only receive the best information. To submit your questions or ideas, or to simply learn more, see our about us page: link below.