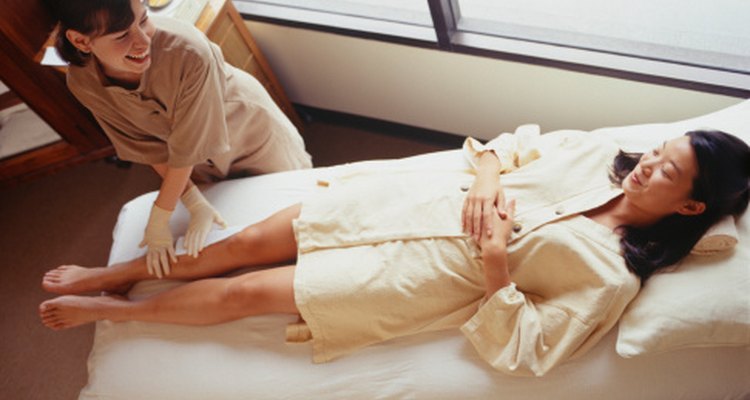 Steve Mason/Digital Vision/Getty Images
Sugaring is a method of temporary hair removal that was first practiced in ancient Greek, Indian and Egyptian civilizations. The technique involves applying a sugar paste to the skin, then ripping it off quickly to remove unwanted hair from the root. Though similar to waxing in practice, sugaring uses only natural ingredients that stick to the hair, rather than the skin. For this reason, sugaring can be less painful than waxing, and may be more suitable for those with sensitive skin.
Place the sugar, water and lemon juice in a saucepan.
Gently heat the ingredients over a low heat, stirring continuously. Do not allow the mixture to boil.
Remove the saucepan from the heat, once the sugar is completely dissolved into the water and lemon juice, to form a thick, smooth brown paste.
Allow the mixture to cool slightly before using.
References
Writer Bio
Based in London, Lisa Green has been writing entertainment and women's lifestyle articles since 2004. She has contributed to the MyVillage and Glam networks and is the former editor of Entertainmentwise. She holds a Bachelor of Arts in English from De Montfort University and a City & Guilds journalism certificate from the City of Bristol College.
Photo Credits
Steve Mason/Digital Vision/Getty Images