Your heart begins to pound, palms sweat, mouth grows dry. No, it's not an earthquake. Your crush just came into view. Finding that special someone is exciting. Getting that person to notice and be excited by you is even better. When people fall in love, it is as if the rest of the world melts away and leaves only the lovers, for whom life is full of possibility and hope. Learning how to make your crush fall in love with you is the first step in this exciting, romantic journey.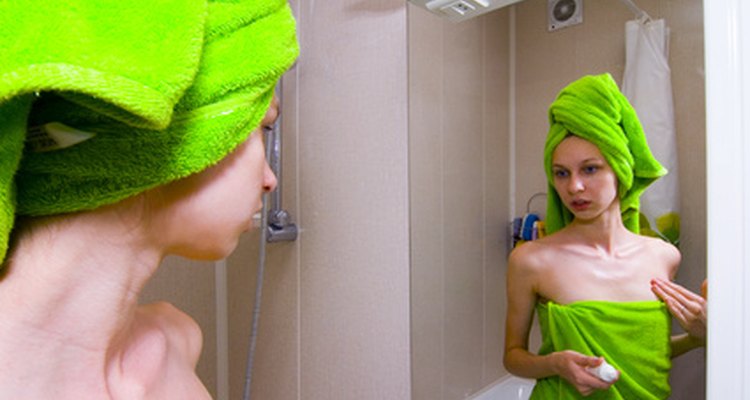 girl covered in green towel looking in mirror image by Nikolay Okhitin from
Fotolia.com
Look into a mirror. Tell yourself the positive qualities you see. Close your eyes. Remember a time you felt blissful. Let your mind get lost reliving the sights, sounds and smells of those moments. Open your eyes. Look at yourself in the mirror. This is what you look like when you radiate with happiness and confidence. Let this feeling shine through when you encounter your crush.
According to a 2009 article in "Psychology Today," six self-talk sessions in front of a mirror helped research subjects feel more confident. And a study on interpersonal relationships conducted by the Evolutionary Studies Program at Binghamton University found that people are attracted to confident, happy people.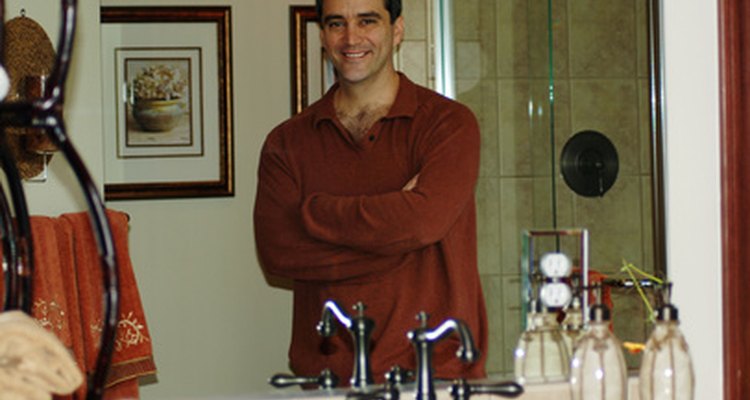 man in bathroom mirror image by Leticia Wilson from
Fotolia.com
Take care of yourself physically. People are attracted to people who are attractive. Get your hair done, work out, get your teeth whitened. Do the things that make you feel you are putting your best face forward. When you feel good about yourself, others notice, and often will think the same of you. Dress in clothing that accentuates your best bodily features. Flip through photos of yourself and notice what you like best about yourself. Dress in colors and styles that bring out your best features.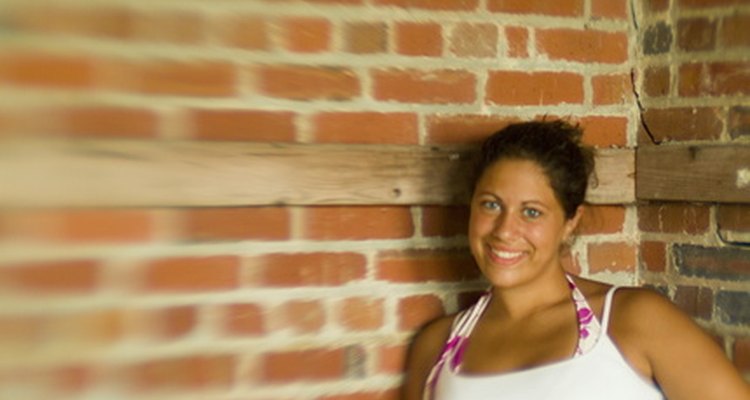 young female teen smiling against brick wall image by Jorge Moro from
Fotolia.com
Hold your crush's eye contact for just a second longer than you might normally. This sends a signal that your crush interests you. Follow up with flirty glances from time to time. When you have the opportunity to converse, demonstrate support for your crush's interests and pay genuine compliments. Pay attention to what your crush talks about and what interests him. Common interests can build bonds of friendship that are the cornerstone of a loving relationship. Smile. Smiling boosts your own mood and makes you more attractive to your crush.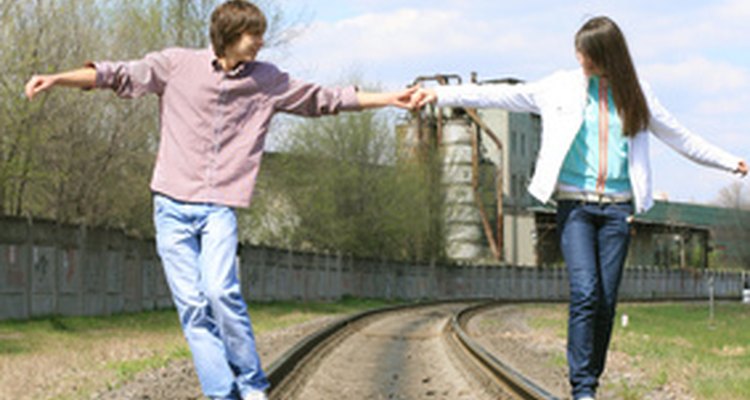 loving couple image by Dmitri MIkitenko from
Fotolia.com
Laugh together. Finding silliness in life brings people closer. Experiencing novelty together builds strong bonds. Play video games, get lost in the woods, play pranks on your friends, impulsively swim at the beach with all your clothes on. Find ways to have fun together. You just may be spending the rest of your lives together.
References
Writer Bio
Miska Rynsburger began her career as a writer in 2009 by authoring a book titled "It's Time to Play Outside." She is a former elementary school teacher turned stay-at-home mom and freelance writer. Miska holds a Bachelor of Arts in humanities from Hope College and a master's degree in educational leadership from Grand Valley State University.
Photo Credits