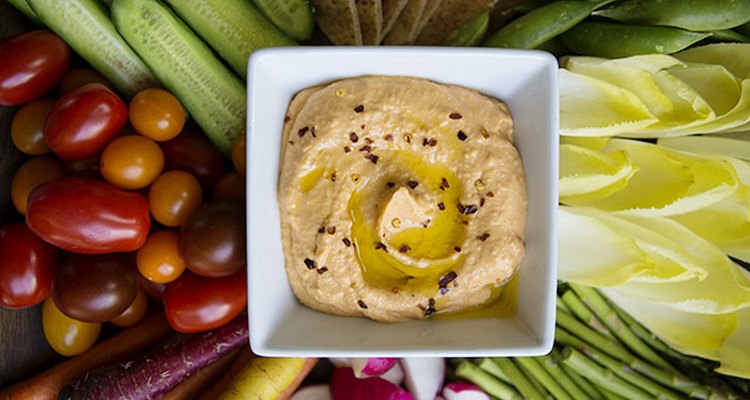 Years ago in college, I learned how to make hummus. Prior to that, I'd always viewed hummus as one of those mystery condiments, a smooth blend of spice and zest and cream and – what exactly was in hummus that gave it all these unique characteristics? Regardless, I didn't exactly view it as a food to make, but rather a food to buy.
This changed after I made it myself the first time. Suddenly there was a world of possibility in just a few little chickpeas, some smooth tahini and the juice of a lemon.
It isn't so much that purchased hummus is horrible as that it is horrible. It's that "once you make it, you can't go back" idea that making it dwarfs all purchased hummus instantly, and you are forced to contend with your new ideal hummus being one that you whip up yourself. Luckily, making your own hummus is a pretty easy challenge to conquer, and there are no flames or ovens involved. Just a blender.
First, let's meet the cast of characters:
Chickpeas or garbanzo beans (can be cooked at home or purchased in a can)
Tahini, a sesame seed butter, usually found in the ethnic section of the grocery store or sometimes near the olives if your grocer is a weirdo
Lemon juice and zest
Olive oil
Garlic
Cumin
Salt and pepper
Aside from the tahini, these should be pretty staple ingredients or at least ones you recognize easily. The only things left to do are blend and dip with whatever dipping friends you prefer. Personally, I love a good, soft pita and radishes, but any and all vegetables are fair game (see the photos for some more ideas). Hummus also makes a wonderful sandwich and wrap spread, or it can be used to cook with and dip meat into, and as an alternative pizza sauce.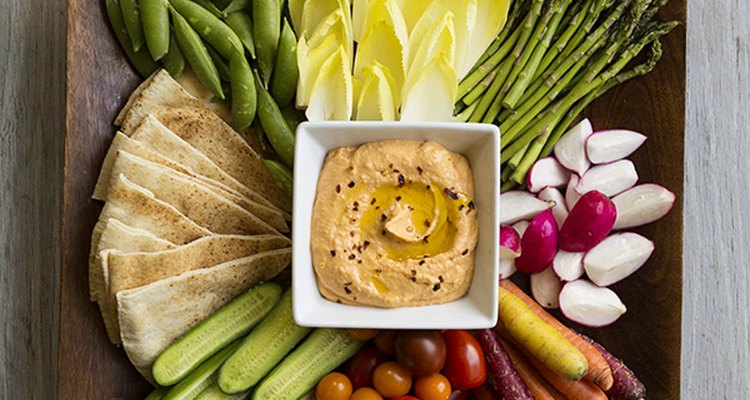 Basic Hummus
Prep Time: 10 minutes
Cook Time: 5 minutes
30 ounces chickpeas (2 15-ounce cans or a 29-ounce can)
1/3 cup tahini
1/4 cup lemon juice
2 tablespoons extra-virgin olive oil
2 tablespoons water
1 clove garlic, minced
1/2 teaspoon salt
1/4 teaspoon cumin
1/4 teaspoon fresh cracked black pepper
In a food processor or blender, add the chickpeas and blend slightly to mash.
Add in the tahini, lemon juice, olive oil and water. Smash together the garlic and salt to create a paste, and add this along with the cumin and black pepper.
Blend until smooth, scraping down the sides. Add more water, 1 tablespoon at a time, if necessary to achieve a smooth consistency.
Transfer to a shallow bowl for dipping or store refrigerated in an airtight container until ready to serve. You can garnish with a drizzle of olive oil and a sprinkle of crushed red pepper or minced herbs for serving.
Makes approximately 8 servings
Variations:
Blend in any of the following to create new flavor profiles
1/2 cup roasted red peppers
4 small artichoke hearts
2 tablespoons fresh herbs
1/3 cup fresh packed spinach leaves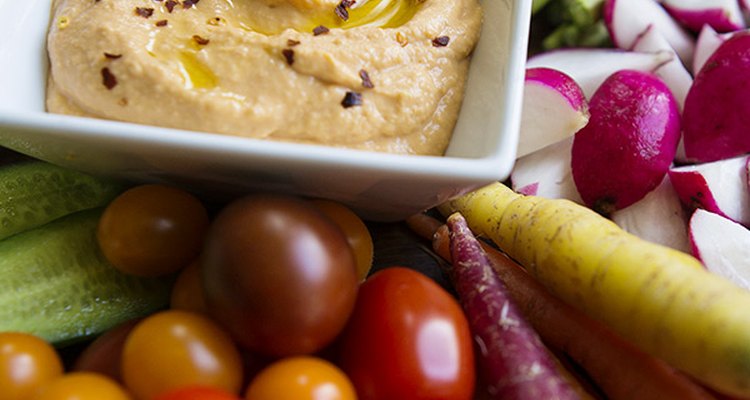 Photo credit: Shaina Olmanson