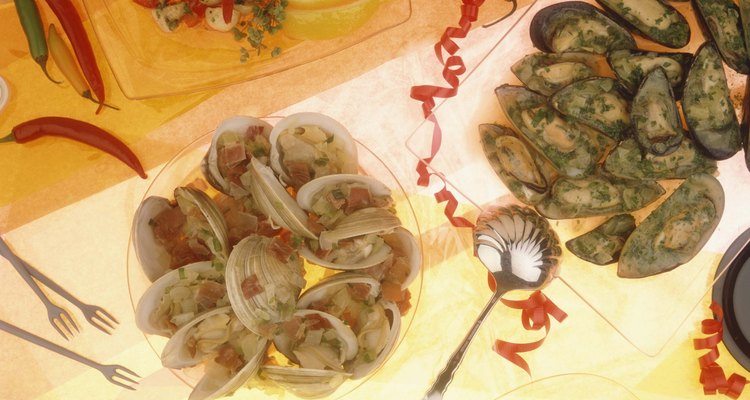 Jupiterimages/Comstock/Getty Images
Fresh clams are a delicious addition to a seafood dinner or a raw-bar spread. Care must be taken when purchasing, cleaning and preparing fresh soft-shell clams, however, to prevent contamination and food poisoning. Keep the fresh clams cold and alive by storing them in the refrigerator for a few hours until it is time to clean and steam them. You'll need to set aside several hours to adequately clean soft-shell clams.
Rinse the shells under cold running water. Repeat this process several times to remove loosened grit.
Add salt to a bucket of water, enough so it tastes quite salty. Add a handful or two of cornmeal to the salted water.
Put the clams in the bucket. Place the clams in the refrigerator for a few hours.
Remove the clams from the refrigerator. Rinse the shells one final time before steaming.
References
Writer Bio
This article was written by the CareerTrend team, copy edited and fact checked through a multi-point auditing system, in efforts to ensure our readers only receive the best information. To submit your questions or ideas, or to simply learn more about CareerTrend, contact us [here](http://careertrend.com/about-us).
Photo Credits
Jupiterimages/Comstock/Getty Images