A church sound system adds a dimension to the ministry that musicians, teachers, pastors and priests offer their congregations. These systems range from a simple blend of speakers, microphones and an amp/mixer to more complex arrangements. Creating a sound booth from scratch allows you to identify and tailor the booth to the needs of your room, church and audio system. Taking care of these issues upfront prevents your volunteers from having to operate reactively later.
Identify The Best Location
Walk through your room, looking for areas that can accommodate a large 4-by-10-foot table with ample walking space. Don't box yourself into your equipment without allowing for breathing room.
Instruct a musician to play and sing from your stage while you walk around the room to find a spot where the listening experience matches the congregation's. An ideal spot is somewhere in the middle of the back wall, especially if it can be elevated by a half-foot or more.
Have your musician stand on the stage and note the quality of eye contact from the booth to the stage. If audio issues arise, a two-way form of communication between the operators and the singers or teachers is essential.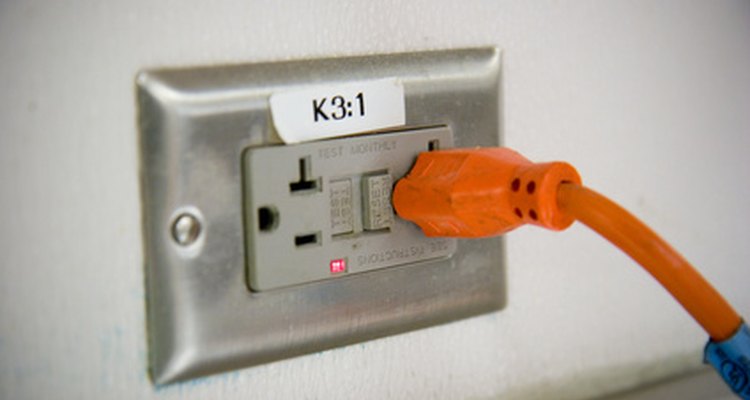 electrical outlet image by Mat Hayward from
Fotolia.com
Take inventory of the room's electrical outlets to ensure that you will have adequate access to electricity in your chosen location, taking account of fire code and electrical blueprints. The best outlet to choose is one that has its own circuit.
Finalize your plans with key leaders, including your teaching team and praise team. Likewise, ensure that any structural changes are approved by your governing board.
Map Out Your Space
Lay out your sound board and any other mixing equipment in the exact spot where you would like your sound booth to be. Include any other items that the sound booth will house, such as computers for your media ministry.
Resolve any potential foot traffic issues your sound booth will create, including the impact of any impact cords running to and from your stage. To ensure others won't trip over these main wires, bury them under the floor or along the wall.
Create an identifiable 48-inch space around your items with masking tape. Not only will such consideration give people ample walking room but it will also establish handicapped access for any potential sound operators with special needs.
Test your equipment to ensure that it works in the spot you've chosen. Include anything you would use in a service, even going so far as to run a band rehearsal if possible.
Move your items out of the way, taking note of what will lie flat on your future sound table and what will sit under it.
Construct the Booth Shell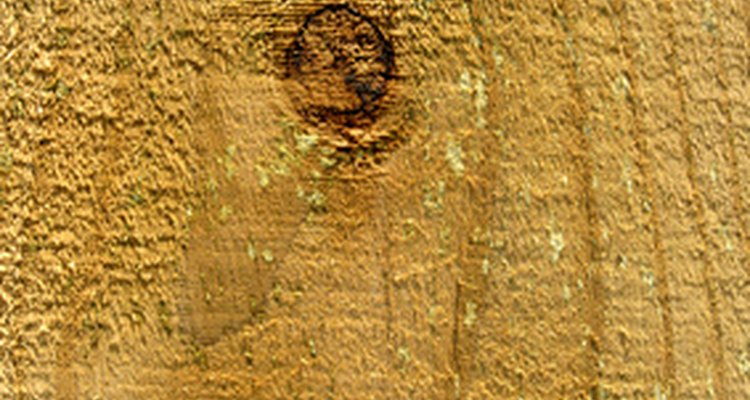 Build six 4-by-4 legs from your lumber supply for a sound table, creating one for each corner plus one for each middle. Each should measure at least 4 feet high and allow for a middle cross beam that will be constructed to link them together.
Cut out the top layer of your table from a thick piece of wood that is sturdy and able to sustain the heavy weight of your sound equipment. Its texture can vary based on your budget, but, ideally, you should look for a smooth piece of wood.
Paint your table legs and table top according to the color scheme of your room. A proper color will blend in rather than stand out; your sound booth should be something of an "invisible" ministry in your church to keep the focus up front.
Screw your table legs to the table top, making use of the middle cross beam as well. It should be firm enough that it doesn't wobble when you lean on it.
Secure your fabric/skirt around the table, ensuring that its color helps the sound booth blend into the room. While you may choose, instead, to enclose your sound equipment with more lumber, fabric will hide any audio decks underneath the table while still giving you 360-degree access to them.
References
Writer Bio
Tony Myles is a pastor and national speaker on youth culture. He has been writing professionally since 2000, has a weekly health and fitness newspaper column in the Cleveland suburbs, reviews for "YouthWorker Journal" and was a featured reporter for the "Kalamazoo Gazette." He holds a Master of Business Administration in adolescent development from Indiana Wesleyan University.
Photo Credits