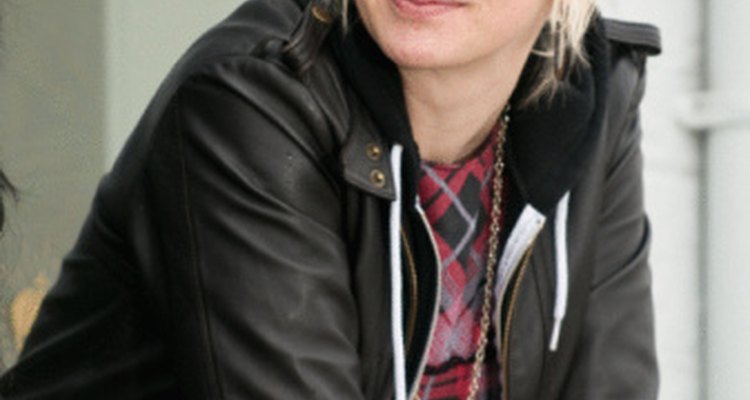 Jupiterimages/Photos.com/Getty Images
Many work and school uniforms require embroidered patches on shirts and jackets, but patches can also cover holes and tears in a variety of garments. Choose your method of attaching the embroidered patch based on your preference and the material of your garment. For a leather garment, stitch the embroidered patch onto the garment even if it comes ready to be ironed. Any embroidered applique can be prepared for ironing on your garment with the proper patch glue.
Iron-On
Add patch glue to the back side of the embroidered patch if it is not ready to be ironed on. Some patches already come with an iron-on backing; in that case, skip this step. Let the glue dry for ten minutes before ironing on your garment.
Place the patch on the garment and cover it with a pressing cloth.
Empty the water from your iron (you do not steam a patch) and turn it to its cotton setting.
Iron over the press cloth for 60 seconds. Flip the garment over and iron the opposite side of the garment for 30 seconds.
Sew-On
Spray the back side of the patch with adhesive spray from ten inches away and let it sit for 30 seconds. This will keep the patch in place long enough to complete your stitching.
Place the patch on the garment and press down firmly for 20 seconds once you have found the proper position.
Begin stitching the edge of the patch and continue to stitch around the entire circumference of the patch.
Stitch an extra four inches past your stitching starting point to ensure a strong hold.
References
Photo Credits
Jupiterimages/Photos.com/Getty Images