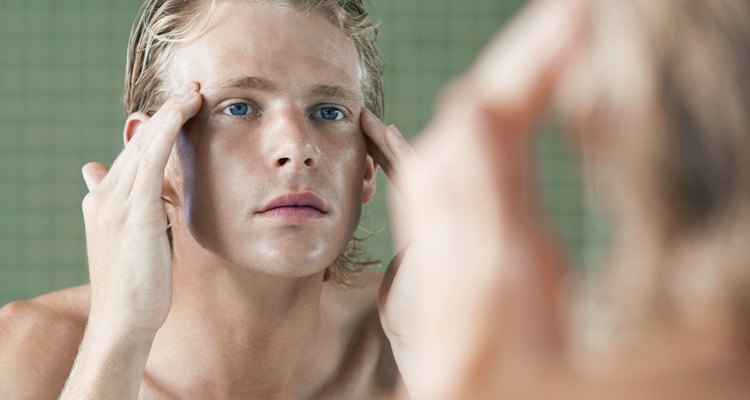 Mike Watson Images/moodboard/Getty Images
Crème de la Mer was developed by a scientist who suffered severe facial burns in an accident and sought to heal his damaged skin. The brand's moisturizer centers on a "miracle broth," which contains kelp, iron, sunflower oil and other ingredients. Blended together through biofermentation over several months, the final product moisturizes and soothes skin.
Applying Crème de la Mer Moisturizer
Scoop a pea-sized dollop of Crème de la Mer out of the jar with the included spatula and place the cream on your fingers. Gently rub them together, warming the product; this will turn it from white to clear. Next, place your fingers against areas of your face needing moisture. Press the cream into your skin, holding your hands in place for a few moments to let it absorb before moving to the next point of application. Using Crème de la Mer in this way allows it to fully penetrate and saves your face the stress of vigorous rubbing.
References
Writer Bio
Hallie Engel is a food and lifestyle writer whose work has appeared in several international publications. She served as a restaurant critic for "Time Out Abu Dhabi" and "Time Out Amsterdam" and has also written about food culture in the United Arab Emirates for "M Magazine." She holds a bachelor's degree in communications and film studies from University of Amsterdam.
Photo Credits
Mike Watson Images/moodboard/Getty Images