Men of Latin decent are know for having suave good looks and thick, coarse, locks that are characteristically of darker color. Hair of this texture and density opens a wide variety of styling options, and hairstyles for Puerto Rican men can be designed to suit a man of any style or personality.
The Julius Caesar Haircut
The Julius Caesar haircut is often popular among Puerto Rican men with tightly curled hair that prefer a maintenance free hairstyle. The hair is kept very short and close to the scalp, or shaved, throughout the sides and back and the top is left just a bit longer. The longer section on top is combed forward and cut in a straight, horizontal line across the top of the forehead, about an inch below the hairline.
Long And Layered
Puerto Rican men with thick, straight or wavy hair often look good with a man's long layered haircut. You may need to do a bit of styling to this low maintenance haircut, and it it will take some time to grow your hair out long enough, but a long layered men's haircut will compliment your Latino hair. When the length of your hair in the back is just about covering your neck, have your stylist evenly trim the ends and layer the sides and front accordingly to frame your face leaving most of the length all around. When swept back, or tucked behind the ears, the long layered haircut creates a natural mane-type look.
High And Tight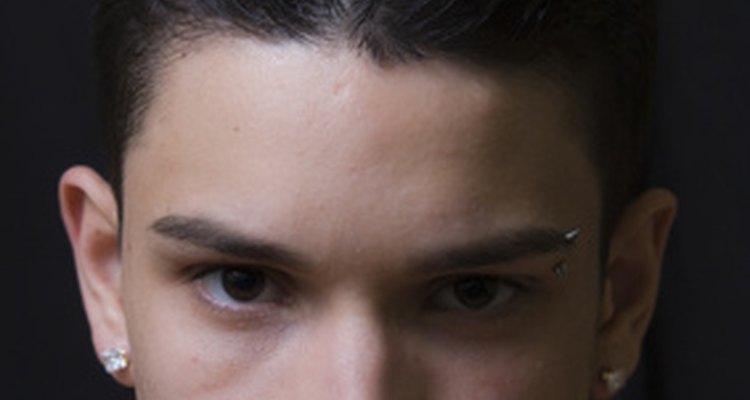 Full View Headshot of a Latin Male image by madkhemist from
Fotolia.com
The high and tight haircut is traditionally worn by men of all cultures and is a barber shop standard. In modern days this style has become popular among Hispanic athletes, such as baseball player Alex Rodriguez. The high and tight cut is closely shaven along the sides and back, left longer on the top, and combed to the side, similar to a traditional boys haircut.
Color - Two Tone Hairstyle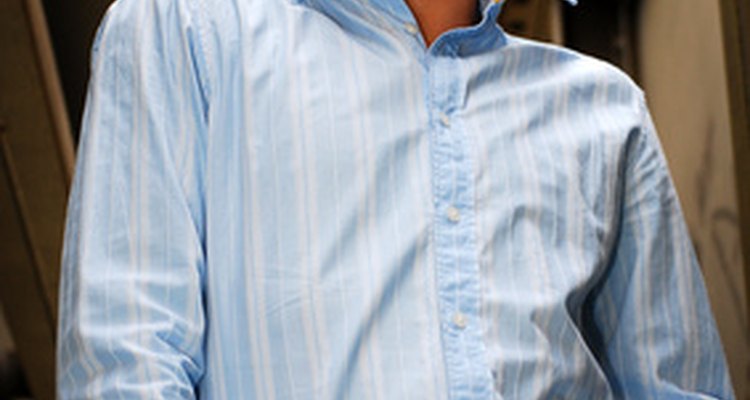 Having dark Latino hair leaves Puerto Rican men the option to frost and tip their locks to create dramatic two-tone styles. Puerto Rican pop star Ricky Martin is known to sport a brown and blond pompadour-like hairdo that is popular among Hispanic men. His dark hair has several thin streaks of blond through the top only and cut about two inches long. The sides are left dark and cut closely around the ears, sides and back. The top section of his hair is styled with gel or mouse to create a spikey effect.
References
Writer Bio
Michelle Renee is a professional trainer and quality assurance consultant in the career, education and customer service industries, with two decades of experience in food/beverage and event coordinating management. Renee has been published by Lumino and Career Flight as well as various food, education and business publications.
Photo Credits