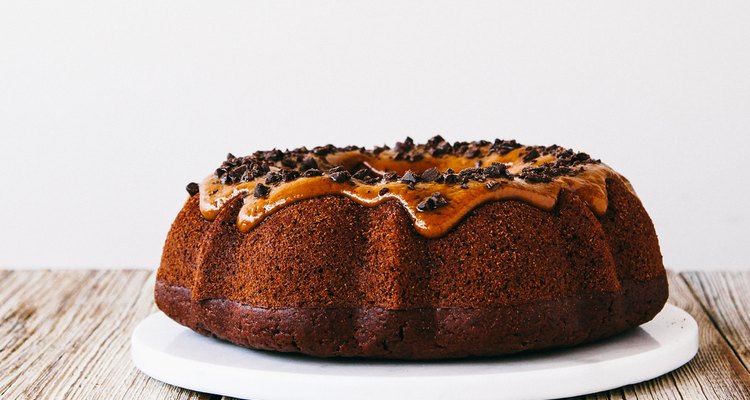 The end of February and into late March was an incredibly busy time for me and I couldn't be happier that I'm officially on the other side of the first wave of chaos. Although the second will be rolling through in May (and I should probably be utilizing this downtime to get ahead), I'm currently relishing in the fact that I have a few (err, nine) quiet days to myself for things like leisurely reading, being a couch potato, and making chocolate cake, just because.
Bundt cakes are always my go-to method for cake preparation because they're so much easier to put together than a layer cake – there's no tedious icing or leveling process required, and they look beautiful straight from the pan. They're so beautiful that if you're not a big fan of icing (those people do exist and I happen to live with one), this cake would still be stunning (and delicious) topped with a generous dusting of cacao powder and powdered sugar.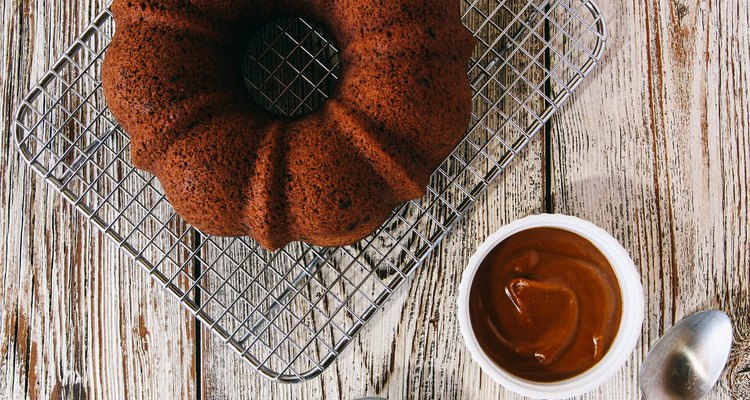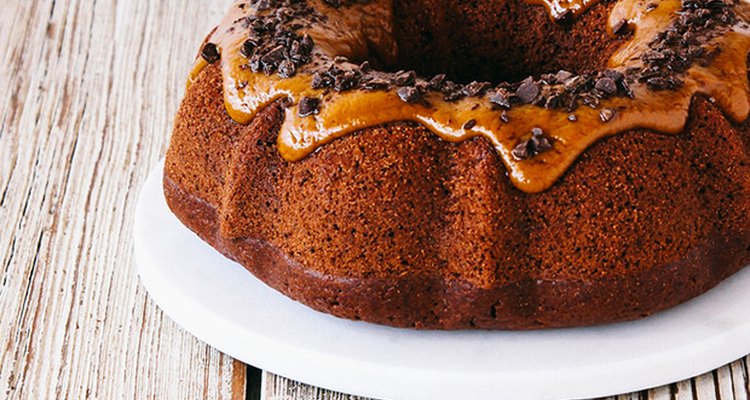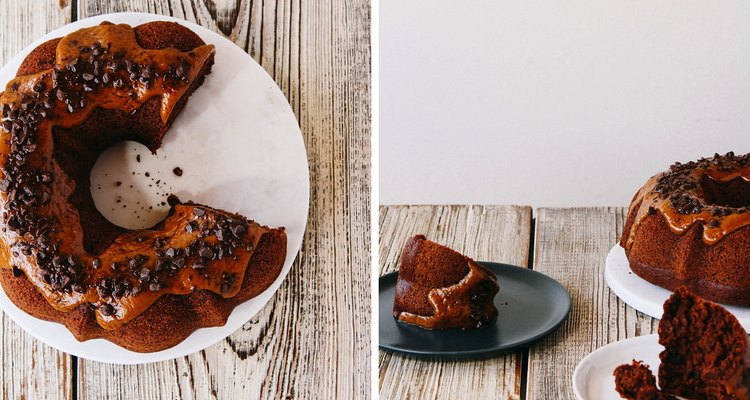 If you can't get your hands on cookie butter, feel free to replace it with peanut butter, chocolate hazelnut spread, or vanilla almond butter – all will be equally delicious paired with the chocolate base. If you don't have mini chocolate chips, finely chop a bar of chocolate (or regular size chocolate chips) and use that in place of the mini chocolate chips. If you don't have a 6 cup bundt pan, the recipe can be halved or doubled to accommodate bundt pans and groups of all sizes, but baking time will vary (30-ish minutes for a 3 cup bundt pan and upwards of 60 minutes for the 12 cup variety) so make sure you keep an eye on it to ensure it doesn't over-bake.
Double Chocolate Bundt Cake with Cookie Butter Glaze
1 1/2 cups unbleached flour
2/3 cup cacao powder (or natural cocoa powder)
3/4 tsp fine sea salt
1 tsp baking powder
1/4 tsp baking soda
6 tbsp non-GMO canola oil
3/4 cup cane sugar
1 tsp pure vanilla extract
1 1/3 cups almond milk
1/3 cup mini chocolate chips
1/3 cup cookie butter
2 tbsp almond milk
Preheat oven to 350˚F. Lightly grease a 6 cup bundt pan with oil; set aside. In a small mixing bowl, sift together the flour, cacao powder, sea salt, baking powder, and baking soda; set aside. In a large mixing bowl, stir together the oil, sugar, and vanilla extract and let sit for 10 minutes so the sugar dissolves a bit. Stir in the almond milk, then whisk in the flour until no lumps remain. Gently fold in the mini chocolate chips. Pour the batter into the prepared bundt pan and tap on the counter to remove any air bubbles. If you'd prefer to avoid the ring that has formed around the bottom of the cake pictured, gently tilt the pan so that the batter comes about 1 inch up the side of the pan – when the cake rises, it will rise alongside the pan instead of pulling away from it.
Bake cake at 350˚F for 38-42 minutes, or until a toothpick comes out clean. Allow to cool in pan for an hour then invert onto a wire rack to cool completely.
While the cake is cooling, prepare the cookie butter glaze by stirring the almond milk, 1 tablespoon at a time, into the cookie butter. When ready to serve, dust cake with cacao powder then drizzle with cookie butter glaze. Top with coarsely chopped chocolate, if desired.
Cake will keep covered, at room temperature, for up to three days.