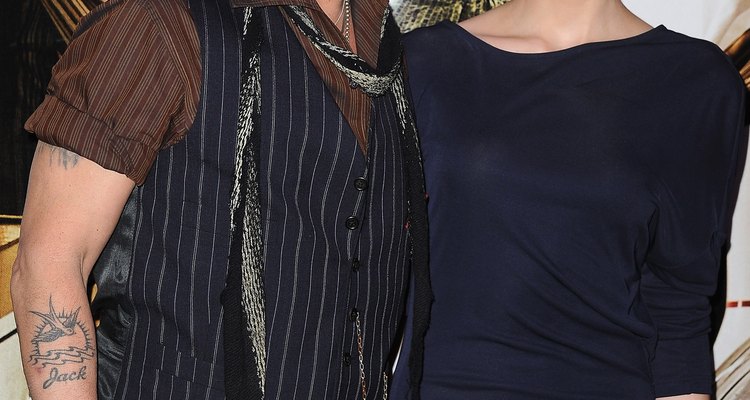 Pascal Le Segretain/Getty Images Entertainment/Getty Images
Dating a guy from another generation can be just as fun as dating someone from your own. Age doesn't have to complicate your relationship. Focus on the spark you have together and not on the gaps between you. There are some definite upsides to dating an older man who has established himself and figured out what he wants out of life.
Pros of Dating Pros
Dating a guy who is twice your age can mean that you learn quite a bit from him, say dating experts Simcha of "The Frisky" and Alex Mar of "Elle Magazine." In a personal essay on her journey through dating several older men, Mar tells of learning how to shoot, how to negotiate boundaries and, ultimately, how to be an artist. Writer Simcha points out some of the more practical details: he knows his way around the bedroom, he has figured out how to dress well and furnish his home with bath towels, and he can introduce you to movies, music and books you might never have heard of.
His Support
A man who is twice your age is likely not only to be established in his career and financially stable but also to have a set of values that includes more than his professional ambitions. Because of this, he'll probably cheer you on while you focus on your own ambitions, writes Simcha. He can be a good person to lean on and go to for advice. Now that men tend to extend their adolescence through their 30s, avoiding having children or marrying until later, Mar points out, an older man can be a relief. He has it together, so you can focus on keeping yourself together instead of being the only true adult in the relationship.
Your Energy
It's a given that the guy you're dating probably loves your energy, and that you energize him. Now that people are living longer and are healthier and fitter than ever, generation gaps are far less notable. As Simcha points out, though, you're the younger, and therefore sexier, one in the relationship now, which means that your self-esteem will probably get a boost. Dating an older man means that you won't have to worry about him always wanting to stay out late clubbing or meeting his buddies at the bar, says Simcha, because he just wants to hang out with you. You can spend time together doing the things you both enjoy; and, as much as you learn from him, he'll love your youthful approach to life.
Outside Judgment
One of the hardest parts about dating a much older man is the judgment you might face from people outside of the relationship. You might have to defend yourself against people who say you're a gold-digger, accuse you of having "daddy issues," or accuse him of dating you just for your looks. Wanting to be with a man who has an aura of personal authority and fits the definition of "classically masculine" is not so strange, Mar reminds us. Ignore the nay-sayers, or tell them why your date is really so special, but don't let them get to you.
References
Writer Bio
Emma Wells has been writing professionally since 2004. She is also a writing instructor, editor and former elementary school teacher. She has a Master's degree in writing and a Bachelor of Arts in English and anthropology. Her creative work has been published in several small literary magazines.
Photo Credits
Pascal Le Segretain/Getty Images Entertainment/Getty Images