David McNew/Getty Images News/Getty Images
A 90th birthday is definitely a cause for celebration. Reaching such a milestone in life is often celebrated with a party. Every birthday party needs a celebratory cake. Whether you decorate the cake yourself or order it from a bakery, keep the style and taste of the guest of honor in mind as you select the design.
Shaped Cake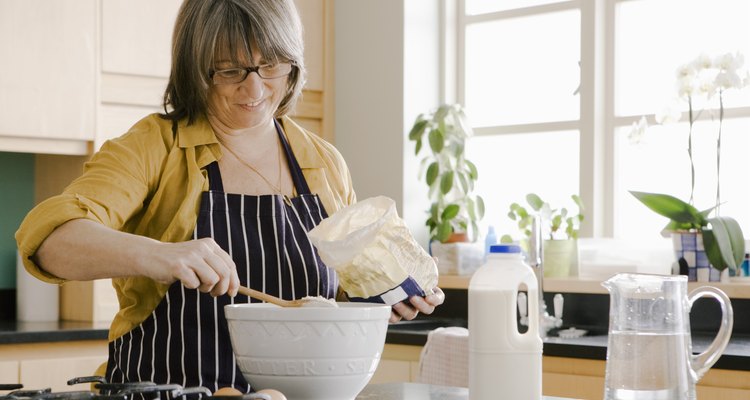 Jupiterimages/Pixland/Getty Images
A shaped cake starts with a sheet cake as the base. For a 90th birthday, a simple idea is to cut the cake into the numbers 9 and 0. Create a template for the numbers from a piece of cardboard such as a cereal box. A sharp knife allows you to cut the cake using the number templates as a guide. You can then ice and decorate the numbers any way you like. Place the numbers next to one another on a cake board for the cake display.
Edible Image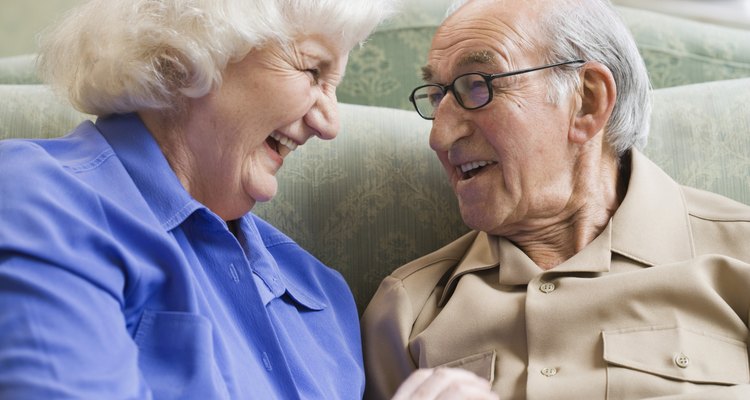 Polka Dot/Polka Dot/Getty Images
An edible image of the guest of honor is a popular option for birthday cakes. Most bakeries have special printers that use edible ink and edible paper. They use the printer to reproduce a photo of the guest of honor. The edible image is then placed on top of an iced cake. The sheet blends into the icing, making it part of the cake.
Hobby Theme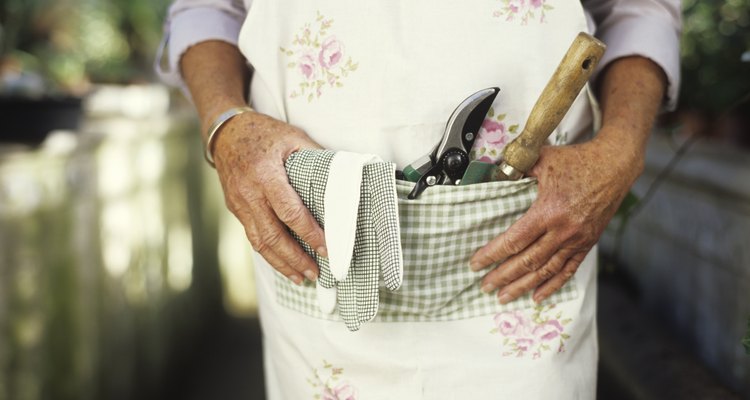 George Doyle/Stockbyte/Getty Images
The hobbies or interests of the 90-year-old might provide inspiration for a themed cake. Think about the types of activities the guest of honor enjoys or once enjoyed. For example, if she is known for her gardening talent, a cake decorated like a garden or a flower pot is a fitting choice. The theme might also revolve around a special honor or achievement from the birthday person's life.
Cake Timeline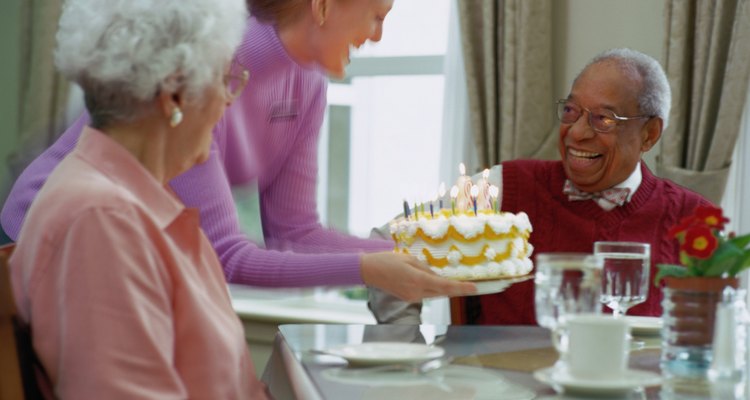 Ryan McVay/Photodisc/Getty Images
A 90-year-old has seen a lot of changes in his life. The highlights of his life can be represented in a timeline starting with his birth and ending with his 90th birthday. A long, rectangular cake works best as the base for the edible timeline. Using icing to draw a line lengthwise on the cake. Mark the significant dates and events along the timeline. You can either write the name of the event with icing or add an edible image representing each event. This cake is a great way to celebrate the entire life of the guest of honor.
90 Cupcakes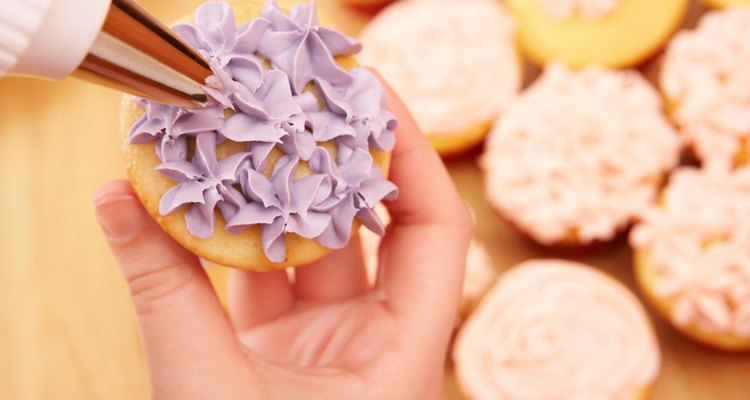 Jupiterimages/Photos.com/Getty Images
Cupcakes are a popular trend for parties. To honor each of the 90 years of life, a display of 90 cupcakes is a fitting dessert option. You can decorate the cupcakes any way you like. A simple swirl of icing with sprinkles on top is a classic option that doesn't take a lot of time. Decorative trays work well to display the 90 cupcakes. You can also package them in individual boxes as favors for the guests.
References
Writer Bio
Shelley Frost writes professionally on a full-time basis, specializing in lifestyle, family, parenting and relationship topics. She holds an education degree and has extensive experience working with kids and parents.
Photo Credits
David McNew/Getty Images News/Getty Images