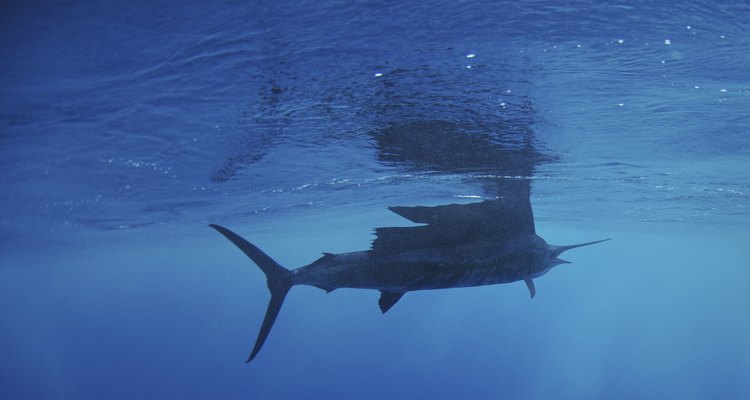 FtLaudGirl/iStock/Getty Images
The secret behind a sumptuous sailfish dinner is in the method of cooking. When cooked in the right way, the delicacy can be delicious. It contains proteins, vitamins A and B as well as other nutrients. Sailfish can either be fried or baked. Either way, the end result is a meal that is both delicious and unforgettable.
Fried Sailfish
Shred the sailfish fillets and soak them in cold milk for 30 minutes.
Extract the juice from the lemon using a juice extractor.
Heat the butter in a frying pan and add the chopped red onion, lemon juice, pepper and crushed garlic. Stir constantly and let them cook until the onions are light brown.
Add the shredded sailfish fillets and cook them for 6 minutes or until the meat is soft and tender. You can taste the fillets to check whether the meat is soft and tender.
Remove the pan from the stove and empty the contents into a plate. Sprinkle lemon juice on the sailfish.
Serve the sailfish with rice or pasta.
Baked Sailfish
Season the sailfish fillets thoroughly with pepper and salt.
Preheat the oven to 300 degrees Fahrenheit.
Place the sailfish fillets in a baking dish and brush them with olive oil.
Sprinkle the scallions over the fillets and put them into the oven. Bake for 15 to 25 minutes.
Test the fillets for doneness and remove them from the oven and place them on a tray. Garnish with lime wedges, parsley and tomatoes.