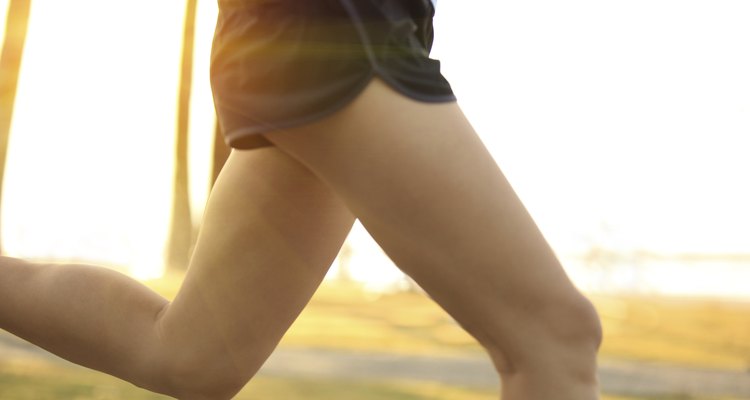 Many runners have a problem with chafed skin from clothes and skin rubbing against the inner thighs. Even very lean runners can get a rash on hot days from sweat and humidity. There are ways to protect the skin and minimize or prevent inner-thigh chafing that can make training runs and races much more pleasant.
Long Shorts and Tights
Try wearing longer, snugger bicycle-style running shorts, which many runners favor over others. These shorts end up just above the knee, covering the skin of the inner thighs. Full or capri-length running tights accomplish the same thing. Shorts or tights have a limited life span and can cause chafing when the Lycra™ fibers break down and cause the garment to become baggy around the hips.
Petroleum Jelly
Petroleum jelly works well as a skin lubricant. Drawbacks are that it is not completely sticky on skin, so inner thighs rubbing against each other can cause it to wear away. The jelly can also cause stains on clothing and will dissolve latex. However, it is convenient to carry in a pocket, and it can be used on lips, too.
Specialty Products and Stick Deodorant
Specialty products are available at sporting goods stores and on the Internet. One product that glides comes in a stick form and is applied directly to the inner thigh. Unscented stick deodorants also work well. There is generally a long-lasting effect, and some versions are available with sunscreen in the formula.
Diaper Rash Cream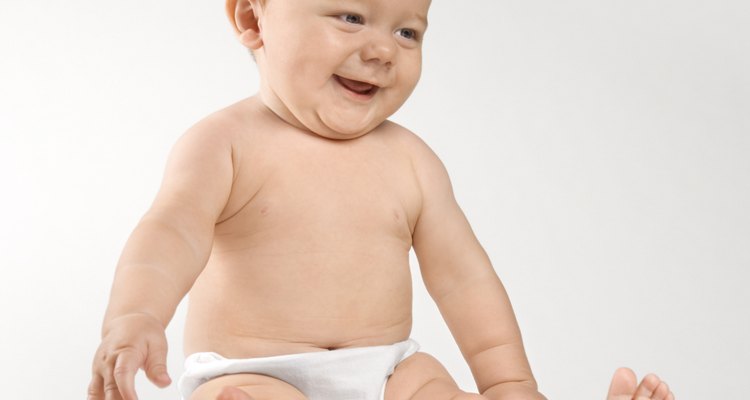 Jupiterimages/Comstock/Getty Images
Many runners swear by diaper rash cream. It is inexpensive, coats the skin with a thick layer of waterproof cream and is designed to protect the most delicate skin. Disadvantages are the sometimes strong smell, and it can stain clothing.
Baby Powder
For those runners who want to soak up perspiration as a way to minimize chafing, baby powder and cornstarch work very well. These products tend to work better in humid conditions rather than in rain, but powder is inexpensive, widely available and has a pleasant scent.
Writer Bio
Tina Bernstein started her professional writing career in 2011. A biomedical engineer and personal trainer certified through ACSM and NASM, she trains clients in Los Angeles to take control of their exercise and nutrition habits. Bernstein graduated from the University of Southern California with a master's degree in medical device engineering and works with companies to commercialize new medical technologies.
Photo Credits