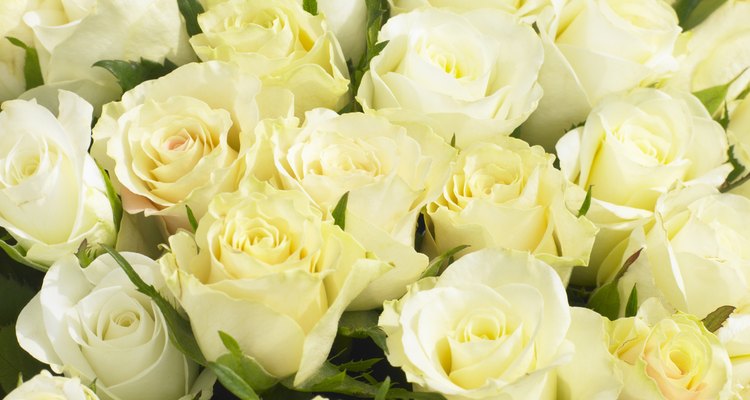 Monkey Business Images/Monkey Business/Getty Images
Rosebud Salve, first invented in 1895 by Dr. G.F. Smith, is a multipurpose beauty aid. Its main ingredients include cottonseed oil, rose and other essential oils, and petrolatum, or petroleum jelly. Rosebud Salve is made and marketed by the Rosebud Perfume Company, which makes a range of other salves. Both the salve and its tins are made in the United States. Rosebud Salve can be used as a lip balm, hair product and multipurpose moisturizer.
Lip Balm
Rosebud Salve works well as a lip balm, according to the manufacturer's website. The company recommends it as both a lip moisturizer and as a lightly tinted lip gloss. It can also be mixed with or layered over lipstick for additional shine.
Healing
The Rosebud Perfume Company recommends its product first and foremost as a way to heal dry or chapped skin, such as chapped lips, peeling cuticles, and rough elbows knees, and heels. Rosebud Salve can also be applied to minor burns, such as those caused by a curling iron, to soothe the pain and perhaps speed healing.
Hair
Rosebud Salve also works as a way to tame unruly hair. Rub a small amount on your fingertips and use them to smooth out unruly flyaway hair strands or excess static. The salve also works as an eyelash conditioner, helping mascara stick smoothly to the eyelashes, and as an eyebrow grooming product when applied to the brows with an eyebrow brush.
Makeup
Rosebud Salve works as both a cosmetic and as an eye makeup remover. Brush a small amount of the salve across your cheekbones to give your face a soft glow. When removing eye makeup, rub a small amount of salve onto your fingertip, then across your eyelids. The salve removes eye makeup gently, without hurting the eyes and without the need for rubbing or tugging at the delicate skin around the eyes.
References
Writer Bio
A.L. Kennedy is a professional grant writer and nonprofit consultant. She has been writing and editing for various nonfiction publications since 2004. Her work includes various articles on nonprofit law, human resources, health and fitness for both print and online publications. She has a Bachelor of Arts from the University of South Alabama.
Photo Credits
Monkey Business Images/Monkey Business/Getty Images